Join us for an Instagram and review tour for
Paperback: 256 Pages
Publisher: Thomas Nelson (June 9, 2020)
As every parent hopes to raise kids with good manners and values, Jessica Smartt's practical guide fills the gaps of uncertainty and provides tips on how parents can equip their children in purity, faith, and creativity.
Former English teacher and homeschooling mother of three, Jessica Smartt felt the weight of helping prepare her kids for life, especially with all the outside pressures and influence of the world. She struggled with how she could raise her children with a sense of adventure, self-confidence, manners, faith, and the ability to utilize technology wisely.
Let Them Be Kids is Jessica's offering of grace and confidence to moms, giving them practical ideas to meet these challenges. Her well-researched, tested methods, woven together with her personal stories and witty humor, deliver wisdom on the tough topics of life, such as
family time vs. outside activities,
being "cool" or not,
boredom,
technology usage
sexual purity, and
showing grace when kids disobey.
Part story and part guidebook, every chapter includes doable strategies and encouragement for the journey.
Let Them Be Kids helps moms feel confident and equipped with ways to provide a safe, healthy, Christ-centered childhood for their children. It leads them to conquer fear and find truth that transforms them and their families as it reminds them how to enjoy and cherish the special memory-making moments of building family values together.

Purchase Links
About Jessica Smartt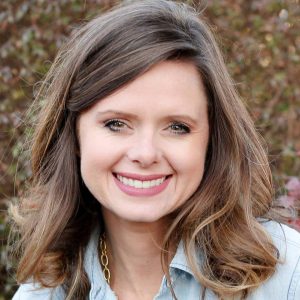 Jessica Smartt is a former English teacher turned homeschooling mama of three. A week after her first baby was born, she began her motherhood blog "Smartter" Each Day. Jessica and her husband live in beautiful North Carolina, where she loves hiking with kids (mostly), steaming coffee in the afternoon, family bike rides, and anything that's ever been done to a potato.
Connect with Jessica
Instagram features:
Monday, June 22nd: @books_with_bethany
Tuesday, June 23rd: @storied.adventures
Wednesday, June 24th: @memoriesbymeyers
Wednesday, June 24th: @kingdom.mama
Thursday, June 25th: @books_faith_love
Friday, June 26th: @mommaleighellensbooknook
Sunday, June 28th: @pnwbookworm
Monday, June 29th: @basicbookmomma
Tuesday, June 30th: @dropandgivemenerdy
Wednesday, July 1st: @somekindofalibrary
Thursday, July 2nd: @sjthroughthelookingglass
Friday, July 3rd: @the.caffeinated.reader
Saturday, July 4th: @thelit_bitch_
Sunday, July 5th: @ifcatscouldread
Thursday, July 9th: @bluntscissorsbookreviews
Tuesday, July 14th: @this.suburban.life
Reviews:
Monday, June 22nd: The Inspired Prairie
Tuesday, June 23rd: Running Through the Storms
Wednesday, June 24th: Bookworm for Kids
Thursday, June 25th: Diary of a Stay at Home Mom
Friday, June 26th: Leighellen Landskov Photography
Saturday, June 27th: @thesaggingbookshelf
Monday, June 29th: Write, Read, Life
Tuesday, June 30th: Stranded in Chaos
Tuesday, June 30th: @shelovesthepages
Wednesday, July 1st: Run Wright
Friday, July 3rd: The Unread Shelf
Tuesday, July 7th: @irishgirliereads
Wednesday, July 8th: Living My Best Book Life and @livingmybestbooklife
Thursday, July 9th: @meetmeinthestacks
Thursday, July 23rd: @bibliolau19
Monday, August 10th: Openly Bookish