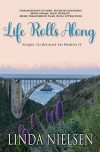 This is the second time I've worked with Trish Collins on promoting a book.  She's a professional, yet maintains a friendly way of doing business.  All questions are answered and, if you ask, she will make constructive suggestions. She is one of the best online companies you can connect with, and she offers many choices for her promotions. Her rates are reasonable, and she sends you follow-up on all her programs. She provides a service that is truly needed and works some long hours to maintain her excellent reputation. – Linda Nielsen, author of Life Rolls Along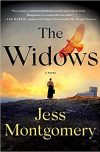 Good morning, Lisa!
Thank you so much for a great tour! I will be re-sharing/sharing out the reviews, interviews, recipes and more from the tour on my blog and other social media over the next months, so the tour stops will continue to get exposure! I know your hard work on the tour is an important part of THE WIDOWS finding readers, and I greatly appreciate it.
All the very best– Jess (Montgomery, author of The Widows)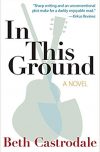 Hi, Lisa–
I wanted to thank you for doing such a fantastic job of running the tour. Things have rolled along without a hitch, and I feel as if my book has gotten a lot of great attention. I really appreciate all that you've done.
Best, Beth (Castrodale, author of In This Ground)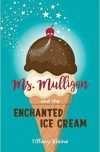 I was extremely happy with my Instagram tour from TLC Book Tours! The team at TLC guided me every step of the way, selected relevant hosts for my tour, and were extremely supportive of me and my book. The Instagram hosts were creative and gracious and resulted in a measurable boost to my author social media platform, but also to awareness of my title, and to online sales! I highly recommend TLC Book Tours and hope to work with them in the future. –Tiffany Elaine, author of Ms. Mulligan and the Enchanted Ice Cream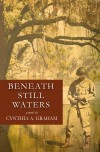 I want to thank you for a wonderful experience on my blog tour.  I won't know until I get my royalties statement in June how effective it was, but I know I loved reading the reviews. They were thoughtful, professional, and well done. This has been a very positive experience for me. So positive, in fact, that I am contemplating doing another tour for a book I have coming out this July.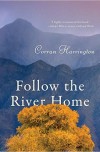 Dear Lisa,
Thank you so very much for including my book, Follow the River Home, in TLC's June 2016 blog tour.  I appreciate all your work in putting together such a wonderful schedule of reviewers, from whom I learned much!  They all gave thoughtful reviews of my book, and were very professional and timely in their postings.  I also appreciate those who were connected to Goodreads and Amazon, as that further helped to expose my book.  I am grateful for the time and effort all the reviewers put into reading and reviewing Follow the River Home.  And you were very responsive to my pre-tour requests to ensure my author information was accurate on TLC's website.  I highly recommend TLC Book Tours to other authors.  Many thanks to all of you!
Kind Regards,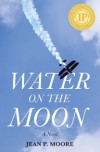 What a pleasure, to have been a part of TLC Book Tours. The bloggers were fantastic, with great insights and wonderful interviews. I especially enjoyed the back and forth between the bloggers and their readers. I loved the reader comments, and it was great fun to be able to send books to the readers who entered the giveaways and contests. The tour was a great experience that i would readily recommend to other authors considering blog tours. Not least of all, kudos to Lisa Munley who runs the tours. You couldn't ask for a more responsive, friendly, and also professional person at the helm. It was a pleasure working with her. On the business side, my Amazon numbers rose steadily during the tour as my novel was introduced to new readers, both from the bloggers and from the new reviews that were generated. Well done, all!–Jean P. Moore, author of Water on the Moon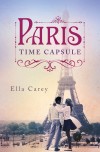 I wanted to say thank you so much for including PARIS TIME CAPSULE  on your blog schedule with TLC book tours.
Your blogs are such a valuable resource for authors as you give us wonderful exposure on the internet.  I appreciated all the interesting insights and creative and fun ways of reviewing the book- in some cases even sharing recipes inspired by Cat's journey through France!
I have acknowledged and quoted many of your kind reviews in the opening pages of my second novel which is being released in March 2016- thank you.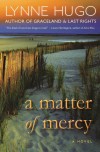 "It's truly a pleasure to endorse TLC Book Tours. Although TLC had been recommended by my publisher, before proceeding I did compare how various tours operate, and in what blogs they place fiction for review. I'm very glad I chose TLC. I found Lisa immediately responsive  questions, as well as cheerful, articulate and complete in her responses. She did an excellent job putting together a fifteen blog tour for A MATTER OF MERCY, which is a literary novel, and she did it quickly and efficiently. Not only was there was definitely a bump in sales following excellent reviews, I noticed other sites picking up the book for review as a result. I particularly appreciate the personal attention Lisa gave every aspect of the tour."–Lynne Hugo, author of A Matter of Mercy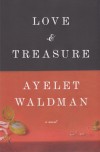 "It's so hard nowadays to figure out how to reach readers. Should a writer be spending endless hours on Facebook or Instagram. Should she be tweeting or pinning inspirational photos? And if she does all that, will she have any time left to do the actual hard work of writing? Lisa's book blog tour made it all so simple. She handled everything, with good cheer and grace. All I had to do was show up (and in some cases not even that!). I can't say for sure if the on line book tour works to sell books, but it definitely works as well or better than traveling from city to city to read to a handful (or even more than a handful) of people. And you can do it in your pajamas!"–Ayelet Waldman, author of Love & Treasure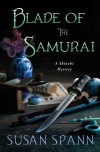 "Thank you so much Lisa, I really appreciate the work you put in – this was a wonderful tour. Thank you for giving me the chance to tour with you! I'll definitely be booking a tour for FLASK OF THE DRUNKEN MASTER next year."
–Susan Spann, author of Blade of the Samurai
.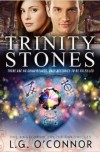 "I found TLC through a fellow author at my publisher, and she highly recommended them. My experience was awesome. Lisa was fabulous to work with, I made some great blogger contacts, and captured some wonderful reviews. I went on to recommend TLC to several of the other authors at my publisher… and they went on to have successful tours. Highly recommend using TLC. I plan on using them for my next tour in December." ~L.G. O'Connor, Author of The Angelorum Twelve Chronicles series.
.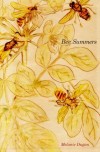 "Well, that was a great book tour! Or should I say, another great book tour! Thanks for all the work you did in support of Bee Summers. You did a masterful job matching the book to reviewers. Every single one of them met the book on its own terms, and that doesn't always happen.
"Thanks again for all your efforts and for your enthusiasm. That support makes the business of promotion (to which I do not take as a fish to water) much more pleasant. I sing TLC's praises to all the writers and aspiring writers I know."
— Melanie Dugan, author of Bee Summers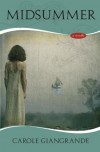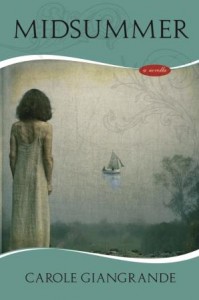 I was delighted with the thoughtful and intelligent responses to Midsummer. Because it's such a literary, language-driven work, I had some concerns about how it would be received, but your choice of bloggers was exactly right. I was encouraged by so many positive comments about my work, and I know I'll be able to use them to publicize the novella.
I have no hesitation about recommending TLC Blog Tours to other writers. I hope I'll have the chance to connect with you again.
— Carole Giangrande, author of Midsummer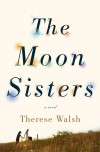 TLC put together a phenomenal book tour for me, introducing The Moon Sisters to a new readership and its author to a new stable of favorite book bloggers. Some of the reviews received on this tour have made it to "print it out and frame it" status; they were incredible. Thank you, TLC and Lisa Munley, for all of your work, and for this fantastic tour.
— Therese Walsh, author of The Moon Sisters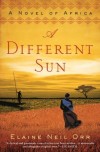 Thanks, Trish.
It was a great virtual tour!
And I would recommend you to anyone.
— Elaine Neil Orr, author of A Different Sun
.
.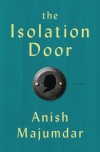 Hi Lisa,
A big thanks to you and the rest of the TLC team for creating a truly memorable blog tour. It was an exciting and oftentimes touching experience to see others connect with the novel and offer their take on the story.
–Anish Majumdar, Author of The Isolation Door: A Novel
.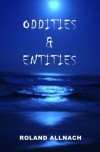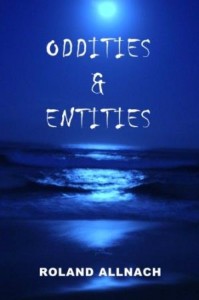 I can't thank you enough for such a wonderful tour!  I've done a few tours so far, and my tour with TLC was not only the best managed but offered the greatest exposure.  Although I'm very flattered with all the glowing reviews I received, I have to say that even the reviewers whose tastes resided outside my book's scope exhibited their professionalism by qualifying their subjective comments with objective commentary on the book's literary qualities.  In a world of subjective opinions, it's a great sign to the caliber of the blog reviewers.  All in all, great job!
–Roland Allnach, author of Oddities and Entities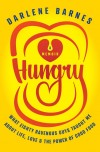 This being my first book, I was surprised and a little overwhelmed by the amount of personal involvement required to promote it; I quickly learned that producing a good product is not enough and my agent Christy Fletcher suggested TLC Book Tours as the most cost-effective way to gain broad exposure; Lisa's company delivered.  The reviews were largely well-written, thorough, thoughtful and on-time and came from all over the country.  I highly recommend TLC as a great use of your marketing dollar.
–Darlene Barnes, author of Hungry: What Eighty Ravenous Guys Taught Me about Life, Love & the Power of Good Food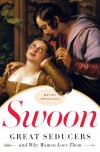 TLC was a fabulous experience!  It exposed my book to a wealth of smart, influential bloggers, and increased the buzz 100%.  Virtual tours are the future of book publicity, and Lisa was fantastic–targeting great reviewers and insuring the best coverage.There's no better way to spread the word and no more professional, hands-on team than TLC Tours.  Every author should go for this!
Betsy Prioleau, author of Swoon:  Great Seducers and Why Women Love Them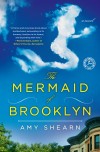 Hi Lisa,
Just wanted to thank you for the wonderful blog tour in support of The Mermaid of Brooklyn! You did such a great job on such short notice. I really appreciate it, and the time and attention of each of those wonderful bloggers. I'll be sure to recommend you to writer-friends!
Thanks so much!
Amy
–Amy Shearn, author of The Mermaid of Brooklyn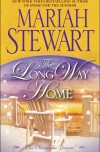 I can honestly say I LOVED the TLC tour for this book. Of course, it helped a lot that 95% of the reviews on the blogs were glowing (!) so I had great quotes for my FB page.
I also appreciated that I was able to do mostly q & a for the blogs that wanted something from me. Time isn't always on my side here, so I was able to comply with those fewer requests, and every piece I wrote did run on the blog sites, so I was happy about that.
…the reviews … were really really good and gave me some great quotes! I think some of them should be used in the front of the next book.
Thanks again, Marti
–Mariah Stewart, author of The Long Way Home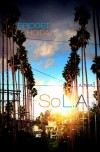 Hi Lisa,
Thank you so much for such a delightful tour! I was really happy with the publicity and the candid reviews!
Thank you!
Bridget
–Bridget Hoida, author of So L.A.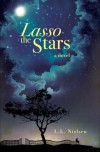 I was very pleased with the TLC Book Tour. It was easy to navigate, informative and very well handled. You help was invaluable and I appreciated all the time that you spent with me to get the tour on-line. Your never ending patience with my numerous questions went above and beyond the call of duty!
–Linda Nielsen, author of Lasso the Stars
.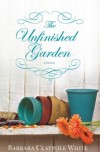 I used TLC to help promote my debut novel, THE UNFINISHED GARDEN, and was thrilled with the results. I had weird demands for blog hosts–I wrote a love story about OCD, grief, and gardening–and Trish worked tirelessly to compile a good list for me. The reviews were fantastic, many of the reviewers linked to Amazon or Goodreads, and my TLC  tour really generated a buzz. Plus, Trish went above and beyond to reschedule reviews after several ARCs went missing in the mail. I have already earmarked promotional dollars for a TLC book tour with novel two. Can't wait!
–Barbara Claypole White, author of The Unfinished Garden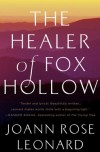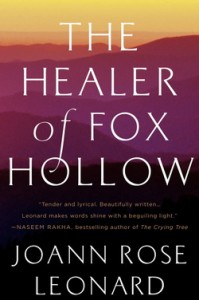 "For me, the "L" in TLC stands for Lisa Munley, And from what I've read about those who work with Trish, they feel the same way about the "T".
"C" for care is an understatement. Lisa's speed-of-light responsiveness, good humor, and diligent, spot-on research to match tour hosts who might find resonance with the many themes of The Healer of Fox Hollow made the whole process deeply rewarding and more than worthwhile.
One look at the books on their list shows that talent, efficiency, and expertise have earned TLC a prominent reputation. No need to pack a toothbrush or grapple with jet-lag. TLC's cyber book tour was a splendid way to get the word out about my novel."
–Joann Rose Leonard, author of The Healer of Fox Hollow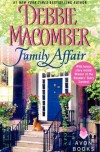 I would like to thank TLC Book Tours for an absolutely amazing experience. Thank you so much for setting all these tour stops up. I was very impressed with all of the sites. For a debut author this was the best tour ever!
— Darlene Panzera, author of The Bet – inside Debbie Macomber's Family Affair
.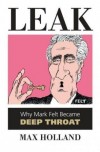 "It's a brave new world out there for authors. Lots of books being published still, but fewer bookstores. TLC is an ingenious way to reach your audience."
— Max Holland, author of Leak: Why Mark Felt Became Deep Throat
.
.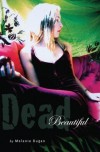 "Thank you so much for organizing a great bookblog tour! I had so much fun. I was impressed by the variety of voices, ideas, opinions and responses to my book out there, as well as the geographical reach of the tour. The tour was well worth the cost.
Thanks for all your help and support. Without it, I know my book would not have achieved the attention it has."
—Melanie Dugan, author of Dead Beautiful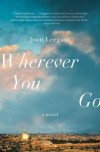 "I also want to say how much I appreciate your excellent organizational skills and efficiency. You do a fabulous job, are always on top of things, and, well, couldn't be better. I will unqualifiedly recommend you to anyone I know publishing a book.
Let me also add how fascinating and frankly uplifting it's been to be introduced to the world of book bloggers. I don't know if I've been living under a rock (maybe!), but I wasn't terribly aware of the extent of book blogging until I began to work with you. I have since discovered a terrifically heartening world of readers who genuinely care about books (!) — and who spend time and effort reading, thinking and writing about them not for pay or professional advancement but simply because they engage with them. This, for a writer, is tremendously encouraging and motivating. There is a lot of hand-wringing out there in the world of so-called professional publishing, saying nobody's reading or interested in serious fiction. And here is the world of enthusiastic and thoughtful bloggers to say otherwise. The interest and reception I've had from bloggers, their words and reviews, even when there are quibbles, have been hugely uplifting to me."
— Joan Leegant, author of Wherever You Go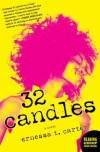 Dearest Trish,
Thank you so much for arranging the 32 CANDLES blogger book tour. You were amazing to work with, and I couldn't have had a better experience. I'll be recommending TLC to other authors I know, and can't wait to work with you again for my second book.
Ernessa T. Carter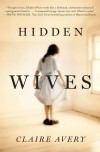 "We can't thank you enough for the extraordinary job you did in organizing the blog tour for our first novel, HIDDEN WIVES. We really had no idea what we were doing when we sent that first e-mail to you.  You were so encouraging and incredibly diligent and professional. You guided us through the process every step of the way and made it effortless. Even though we heard about your services at the last minute, you managed to squeeze us in and get so many thoughtful and competent bloggers lined up immediately to read and review the book. Along the way, we discovered so many creative and fun blogs. We met  kind and talented bloggers who all share a passion for books. We absolutely loved doing the tour and have added these bloggers to our web-site so our readers can discover their wonderful blogs too.
"Our editor showed our marketing department many of the wonderful reviews we received from some of the bloggers. They were impressed with the insightful and poignant reviews and the level of exposure in the blogsphere. Many readers commented that the book seemed to be on-line "everywhere" during the TLC tour. We believe this exposure helped generate some strong early sales, encouraging our publisher to release a mass market edition of the book scheduled for release this coming August.
"We just can't thank you enough.  We will be lining up another tour for the next novel soon. We really are so grateful to have found your services."
Warmest Regards,
–Mari Hilburn & Michelle Poche (Pseudonym, Claire Avery), authors of Hidden Wives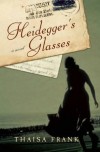 "I had no idea what to expect when I contacted TLC book tours. But Lisa Munley acted quickly, efficiently–and kindly. She  targeted bloggers who would be interested in a book of literary fiction that took place during WWII and had a surrealistic tilt. And soon I woke up almost every morning to discover an  articulate blogger shine a new lens on the material. It was great that  Heidegger's Glasses got cogent, articulate reviews. But beyond that I felt the most important thing an author can feel–namely, that the characters and story were coming alive in someone else's imagination. Lisa was patient in explaining every mechanical detail that I didn't understand, and created a calendar I was able to follow. I couldn't have asked for a better guide. And Heidegger's Glasses couldn't have asked for a better navigator in the online world. Lisa Munley is terrific!"
–Thaisa Frank, author of Heidegger's Glasses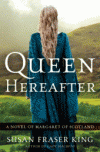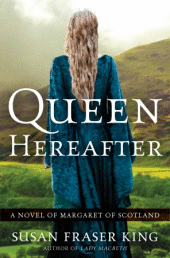 Hi Lisa,
I just want to thank you for setting up the TLC book tour for Queen Hereafter!  It's been a wonderful tour, well organized and nicely promoted, and it's been fun to see so many wonderful reviews throughout December. The book got lots of lovely attention as word spread, I've made some great new acquaintances, and hopefully I've picked up lots of readers along the way too!
Thanks again, and best wishes for the new year!
–Susan Fraser King, author of Queen Hereafter
www.susanfraserking.com
www.wordwenches.com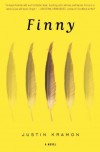 "I really enjoyed working with Trish Collins and TLC.  Trish was responsive, diligent, and helpful, and I appreciated the exposure TLC garnered for my book.  One of the nicest things the tour did was to introduce me to a lot of people in the blogging community, which is a wonderful and supportive community with a real passion for books.  It's a lucky thing for a writer to meet so many people who care deeply about good writing and want to tell others about it.  TLC is so well connected and respected in the blogging community, that I couldn't have asked for a better introduction."
–Justin Kramon, author of
Finny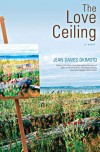 "Publishing is changing so fast that it has been compared to the wild, wild west and the explosion of book blogs has made it challenging to know how to best reach the right audience for a book.  TLC Book Tours are the experts!  Lisa Munley found wonderful bloggers to host my tour. She hits the perfect balance between warmth and professionalism, and is just a joy to work with. I would work with her again in a heartbeat."
–Jean Davies Okimoto, author of The Love Ceiling
.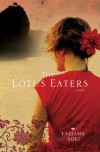 "I didn't know what to expect from a blog tour, but I knew how important the internet has become as a way to reach readers. TLC was a pleasure to deal with. Lisa treats you like a friend and patiently guides you through the process. The good part for the author is that it is effortless. Lisa makes sure the whole thing runs smoothly. I felt the reviewers were intelligent and thoughtful in their critiques, and that a good dialogue about the book emerged from the process. I would definitely recommend them."
— Tatjana Soli, author of The Lotus Eaters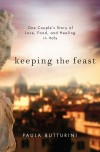 "I am hopelessly and famously backward regarding anything involving the Internet and still tend to think of computers as the world's best typewriters, magically endowed with the power to correct my spelling and let me comb through encyclopedias. So when Penguin told me about TLC's blog tour, I truly didn't understand a single thing about it. And then, in the two months before Keeping the Feast came out, I started getting regular notices of reviews that had been posted on the web about my book. They were thoughtful, considered and — what I especially loved, since I live in France — they all seemed to come from very different parts of the U.S. and very different sorts of readers. I liked seeing how readers responded, and once I figured out I could respond too, I really enjoyed it. The best was the last evening, when all the groups were online at once and I was trying to answer their questions as fast as they came up. The whole experience was marvelous, and I believe my book got 'out there' in a way it never would have without it. I also loved writing a review for aarti's blog about a 'riveting' female character in literature. I chose Penelope in Margaret Atwood's The Penelopiad and had a blast, and now a lot of my friends are reading it too. Thanks all round!"
–Paula Butturini, author of Keeping the Feast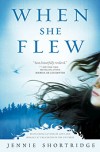 "TLC Book Tours is such a great way to get the word out about your book! The bloggers they work with are reliable and enthusiastic, as well as being smart and savvy readers who write thoughtful and interesting reviews. The buzz they create in the blogosphere is invaluable, and readers respond!"
— Jennie Shortridge, author of When She Flew, Love & Biology at the Center of the Universe, Eating Heaven, and Riding With the Queen
.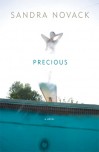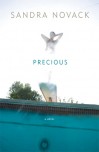 "I was very impressed with TLC Book Tours.  Lisa was friendly, dedicated, and professional throughout my entire blog tour.  Indeed, the level of professionalism was stellar, both from her and each reviewer.  The reviews were honest, detailed, and helped bolster on-line exposure for my literary debut novel, PRECIOUS.  I noticed jumps in sales as well as increased visitations to my website.  The group also made the experience a fun and lively one; I had several conversations with reviewers that went beyond the standard post and have added all of their sites to my own blogroll.  I would recommend TLC in a heartbeat.  Two thumbs up!"
–Sandra Novack, author of Precious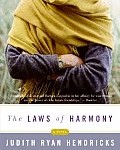 "Lisa is not only very nice, but I think she's really good at what she does, and she's very on top of things.  She followed up on every last detail and I noticed she commented on every blog post.  I was very impressed and pleased with the TLC tour.   I really enjoyed the tour and have made some great new friends among the blog hosts.  Thanks for all your efforts; I've already recommended TLC to several author friends."
–Judith Hendricks, author of The Laws of Harmony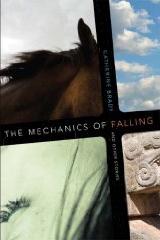 Online book promotion has become essential to a book's success, and TLC arranged a book tour for my new story collection, THE MECHANICS OF FALLING, that gained positive exposure for my book.  My book was reviewed online by articulate, thoughtful reviewers, so the selection of sites was fantastic and well matched to the nature of the book.  TLC organizes the reading tour with a high degree of professionalism and is responsive to reviewers and to authors as the process unfolds.  My online book tour went smoothly thanks to this professional oversight, and I'd recommend TLC to any author hoping to promote her book.
–Catherine Brady, author of The Mechanics of Falling

Trish Collins is very professional and at the same time, fun to work with. She answered all my questions and very patiently educated me about this virtual tour process. She provided all the info. I needed to maximize the experience, trying hard to match my book with appropriate blogs and for the most part, doing that exceedingly well. She did all she promised (and more) on schedule and checked to make sure the bloggers posted their reviews when they were supposed to.
I haven't done a virtual tour with anyone else, so I have nothing to compare this to, but if I did another virtual tour, I'd definitely use TLC and Trish Collins again. I recommend her with enthusiasm and without reservation.
— Eleanor Bluestein, author of Tea & Other Ayama Na Tales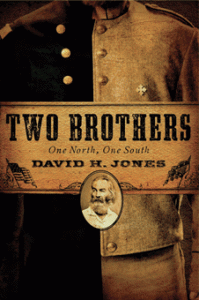 I want to thank you for the very professional job that you did in setting up and conducting my TLC Book Tour….Overall, I believe that the TLC Book Tour was a sound investment for Staghorn Press. It's hard to track specific results, but the reader exposure per dollar spent seems to be in balance."
–David H. Jones, author of Two Brothers – One North, One South
.
"I had a wonderful time, and I really enjoyed interacting with the hosts, writing guest blogs, doing interviews, and just meeting new readers and bloggers. I found every one of the hosts to be incredibly easy to work with and genuinely interested in my book as well as me, the author. In this difficult industry, it's so gratifying and humbling to know that there are people who actually enjoy reading and who get a kick out of meeting the author. In the same way, I got such a great kick out of meeting them!
I also really appreciate how involved you were, Lisa, with my tour.  I never worried that my hosts might bail, or that I would have to be the one to keep on top of them.  You were great about making sure that the posts were up when they were supposed to be and dealt with all the details so that I didn't worry at all during the tour!"
–Christine Son, author of Off the Menu
"By the end of my virtual tour, my novel was all over the blogosphere.  TLC Book Tours did a fantastic job helping me connect directly with readers and further publicize my book."
–David Ebershoff, author of The 19th Wife and The Danish Girl
.

"TLC" Virtual Book Tours is exactly what it says – tender loving care for your baby, your book. Using Lisa and her rolodex of online book blogs is one of the smartest things I did for the paperback release of my book, Capote in Kansas. She matched me up perfectly with a supportive community of online bloggers who do what they do because they love books. In these days of waning book coverage, it was the perfect way to get the word out – and discover a new world of readers. Using TLC is a no-brainer, for writers with brains…and I can't wait to sell my new book, and use Lisa again."
–Kim Powers, author of Capote in Kansas and The History of Swimming
"I didn't know what to expect when TLC Tours hosted a virtual tour for my first novel. As the tour began, I was happy to find out that my book was going to be reviewed by more than a dozen different book blogs, all of them targeted to my reading audience. During the month-long tour, my website received fifty more hits per day, and my Amazon sales rank rose steadily. TLC's virtual tour helped spread my book virally—I started to get reviews from other bloggers not on the tour, and from readers who had seen it mentioned on a blog and then bought the book and written about it on Goodreads or another web site. I'm currently finishing up my second novel, and can't wait to work with TLC Tours again. They were professional, well-organized, and smart about the best places to feature my book. My TLC tour provided a definite bump in interest in the book AND in sales. And they're a pleasure to work with! "
— Kathleen McCleary, author of House and Home