Join us for an Instagram and review tour for
Paperback: 384 Pages
Hardcover: MIRA; Original edition (June 25, 2019)
Could a lifetime of memories…be a lifetime of lies?
All her life, Ryan Gracey watched her perfect older sister from afar. Knowing she could never top Wendy's achievements, she didn't even try. Instead Ryan forged her own path while her family barely seemed to notice.
Now Wendy shares two little girls with her perfect husband, while Ryan mourns the man she lost after a nearly fatal mistake in judgment. The sisters' choices have taken them in different directions, which is why Ryan is stunned when Wendy calls, begging for her help. There's been a murder—and Wendy believes she'll be wrongfully accused.
While Wendy lies low, Ryan moves back to their hometown to care for the nieces she hardly knows. The sleuthing skills she's refined as a true-crime podcaster quickly rise to the surface as she digs for answers with the help of an unexpected ally. Yet the trail of clues Wendy's left behind leads to nothing but questions. Blood may be thicker than water, but what does Ryan owe a sister who becomes more and more a stranger with every revelation?
Is Wendy, who always seemed so perfect, just a perfect liar—or worse?

Purchase Links
About Emilie Richards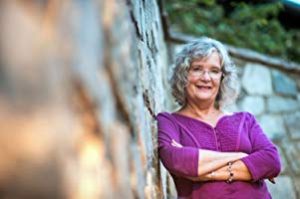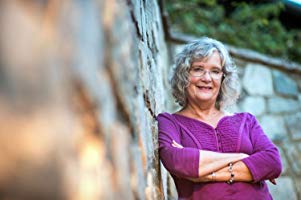 Emilie Richards's many novels feature complex characterizations and in-depth explorations of social issues. Both are a result of her training and experience as a family counselor, which contribute to her fascination with relationships of all kinds. Emilie and her husband enjoy dividing their time between the Florida Gulf Coast and Chautauqua County, New York. She is currently working on her next novel for MIRA Books.
Connect with Emilie
Instagram tour:
Tuesday, June 18th: @hollyslittlebookreviews
Thursday, June 20th: @readwithjamie
Friday, June 21st: @novelgossip
Saturday, June 22nd: @jessicamap
Sunday, June 23rd: @readingbetweenthe_wines
Monday, June 24th: @tbretc
Friday, June 28th: @sweethoneyandbrei
Review tour:
Monday, June 17th: The Baking Bookworm
Tuesday, June 18th: @girlsinbooks
Wednesday, June 19th: Girl Who Reads
Wednesday, June 19th: Bloggin' 'Bout Books
Thursday, June 20th: Helen's Book Blog
Monday, June 24th: @my_book_journey
Tuesday, June 25th: Bewitched Bookworms
Wednesday, June 26th: Write Read Life
Thursday, June 27th: Book by Book
Thursday, June 27th: @crystals_library
Friday, June 28th: Run Wright
Monday, July 1st: Audio Killed the Bookmark and @beritaudiokilledthebookmark
Tuesday, July 2nd: Treestand Book Reviews 
Wednesday, July 3rd: @beauty_andthebook
Friday, July 5th: @angelareadsbooks
Monday, July 8th: I Wish I Lived in a Library
Tuesday, July 9th: Lori's Reading Corner – spotlight
Wednesday, July 10th: The Meganerd Blog and @meganthemeganerd
Wednesday, July 10th: @cassies_books_reviews
Thursday, July 11th: Books and Bindings
Friday, July 12th: Books and Cats and Coffee and @bookncatsncoffee
Friday, July 12th: Booked on a Feeling
Tuesday, July 16th: @sarahandherbookshelves
Wednesday, July 17th: The Lit Bitch
Thursday, July 18th: Books Before Bedtime and @booksbeforebedtime
Friday, July 19th: @thepagesinbetween
Saturday, July 20th: @one_more_paige