Join us for an Instagram and review tour for
Paperback: 336 Pages
Publisher: Thomas Nelson (May 14, 2019)
Love, friendship, and family find a home at the Printed Letter Bookshop.
One of Madeline Cullen's happiest childhood memories is of working with her Aunt Maddie in the quaint and cozy Printed Letter Bookshop. But by the time Madeline inherits the shop nearly twenty years later, family troubles and her own bitter losses have hardened her heart toward her once-treasured aunt—and the now struggling bookshop left in her care.
While Madeline intends to sell the shop as quickly as possible, the Printed Letter's two employees have other ideas. Reeling from a recent divorce, Janet finds sanctuary within the books and within the decadent window displays she creates. Claire, though quieter than the acerbic Janet, feels equally drawn to the daily rhythms of the shop and its loyal clientele, finding a renewed purpose within its walls. When Madeline's professional life takes an unexpected turn, and a handsome gardener upends all her preconceived notions, she questions her plans and her heart. She begins to envision a new path for herself and her aunt's beloved shop—provided the women's best combined efforts are not too little, too late.
The Printed Letter Bookshop is a captivating story of good books, a testament to the beauty of new beginnings, and a sweet reminder of the power of friendship.

Purchase Links
About Katherine Reay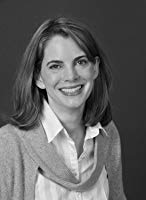 Katherine Reay's first novel, Dear Mr. Knightley, was a 2014 Christy Award Finalist and winner of the 2014 INSPY Award for Best Debut as well as Carol Awards for both Best Debut and Best Contemporary. She is also the writer behind Lizzy & Jane, The Bronte Plot, A Portrait of Emily Price and The Austen Escape – all contemporary stories with a bit of "classics" flair. Katherine holds a BA and MS from Northwestern University and is a wife, mother, runner, former marketer, avid chocolate consumer and, randomly, a tae kwon do black belt. After living all across the country and a few stops in Europe, Katherine and her family presently live outside of Chicago.
Connect with Katherine
Instagram tour:
Monday, May 6th: @_ebl_inc_
Monday, May 6th: @tarheelreader
Tuesday, May 7th: @read.write.coffee
Wednesday, May 8th: @dropandgivemenerdy
Thursday, May 9th: @diaryofaclosetreader
Friday, May 10th: @inquisitivebookworm
Saturday, May 11th: @lainetrees
Wednesday, May 15th: @jennblogsbooks
TOUR REPLAY: @TLCBookTours
Review tour:
Monday, May 6th: Tar Heel Reader
Monday, May 6th: I Wish I Lived in a Library
Tuesday, May 7th: Read Eat Repeat
Tuesday, May 7th: @theunreadbookshelf
Wednesday, May 8th: Run Wright
Thursday, May 9th: Book Fidelity
Friday, May 10th: Cheryl's Book Nook
Monday, May 13th: Book by Book
Monday, May 13th: @books_faith_love and Books Faith Love
Tuesday, May 14th: Books and Cats and Coffee and @bookncatncoffee
Wednesday, May 15th: @rendezvous_with_reading
Thursday, May 16th: BookNAround
Friday, May 17th: Kritter's Ramblings
Monday, May 20th: Booktimistic and @booktimistic
Tuesday, May 21st: Encouraging Words from the Tea Queen
Tuesday, May 21st: Christian Bookshelf Reviews
Wednesday, May 22nd: @saturday_nite_reader and Saturday Night Reader
Friday, May 24th: Blooming with Books
Monday, May 27th: Patricia's Wisdom
Tuesday, May 28th: Broken Teepee
Wednesday, May 29th: What is That Book About
Thursday, May 30th: Laura's Reviews
Wednesday, June 5th: A Chick Who Reads