Join us for an Instagram tour for
Hardcover: 240 Pages
Publisher: Kensington (January 29, 2019)
The island fishing village of Eastport, Maine, has plenty of salty local character. It also has a sweet side, thanks to Jacobia "Jake" Tiptree, her best friend Ellie, and their waterfront bake shop, The Chocolate Moose. But when island life is disrupted by the occasional killer, Jake and Ellie put their chocolate treats aside to make sure justice is served.
This summer, Eastport's favorite lovebirds, kindergarten teacher Sharon Sweetwater and Coast Guard Captain Andy Devine, are getting married. The gala reception is sure to be the fête of the season, especially with a wedding-cake-sized whoopie pie courtesy of The Chocolate Moose. For Jake and Ellie, the custom-ordered confection will finally reel in some much-needed profits. But the celebratory air, and sweet smell of success, are ruined by foul murder.
When Sharon's bitter ex-boyfriend Toby is poisoned with an arsenic-laced milkshake, Andy is jailed as the prime suspect and the wedding is cancelled, whoopie pie and all. Then Sharon makes a shocking confession—one that sounds like a fishy attempt to get Andy off the hook. Now both the bride and groom are behind bars. And with the fate of The Chocolate Moose at stake, it's up to Jake and Ellie to catch a poisonous predator before someone else sips their last dessert.
Includes a Recipe!

Purchase Links
About Sarah Graves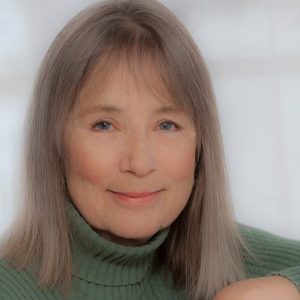 Sarah Graves lives in Eastport, Maine, in a 200-year-old house much like Jake Tiptree's. After 20 years of home repair – and yes, it really does make you think about murder! – she has handed in her toolbox and returned to her first love: chocolate. When she's not cooking or baking something delectable, or writing about it, she tends a huge garden or shovels snow, depending upon the season.
Connect with Sarah
Instagram tour:
Saturday, January 26th: @tlcbooktours – giveaway
Monday, January 28th: @jennblogsbooks
Monday, January 28th: @brokenteepee
Tuesday, January 29th: @_ebl_inc_
Tuesday, January 29th: @thebooksellersdaughter
Wednesday, January 30th: @crystals_library
Wednesday, January 30th: @acozyreader
Thursday, January 31st: @wildandwonderfulreads
Friday, February 1st: @pnwbookworm
Friday, February 1st: @all.the.lovely.pages
Saturday, February 2nd: @the_book_darling
Sunday, February 3rd: @novelgossip