Join us for an Instagram tour for
Hardcover: 352 Pages
Publisher: Sourcebooks Fire (November 6, 2018)
She's been taught to fear him.
He's been taught to fear her.
What if they're both wrong?
In River's world, XYs are a relic of the past, along with things like war and violence. Thanks to the Global Agreements, River's life is simple, safe, and peaceful…until she comes across a body in the road one day. A body that is definitely male, definitely still alive. River isn't prepared for this. There's nothing in the Agreements about how to deal with an XY. Yet one lies before her, sick, suffering, and at her mercy.
River can kill him, or she can save him. Either way, nothing will ever be the same.
Winner of the James Tiptree Jr. Literary Award.

Purchase Links
About Virginia Bergin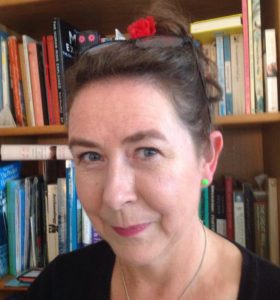 Virginia Bergin is the author of H2O, which The Horn Book Magazine called "Inspiring." She lives in Bristol (UK).
Connect with Virginia
Instagram tour:
Monday, November 5th: @dropandgivemenerdy
Monday, November 12th: @thecityofdarkclockwork
Tuesday, November 13th: @diamondxgirl
Wednesday, November 14th: @amberafterglowreads
Wednesday, November 14th: @readforevermore
Thursday, November 15th: @girlsinbooks
Tuesday, November 19th: @_ebl_inc_
Tuesday, November 19th: @bookishconnoisseur
Tuesday, November 19th: @ladyofthelibrary
Monday, December 10th: @TLCBookTours TOUR REPLAY