Join us for an Instagram tour for
Hardcover: 336 Pages
Publisher: Blink (November 6, 2018)
From New York Times and USA Today  bestselling author CJ Lyons comes The Color of Lies, a world drenched in color and mystery.
High school senior Ella Cleary has always been good at reading people. Her family has a rare medical condition called synesthesia that scrambles the senses—her Gram Helen sees every sound, and her uncle Joe can literally taste words. Ella's own synesthesia manifests itself as the ability to see colors that reveal people's true emotions…until she meets a guy she just can't read.
Alec is a mystery to Ella, a handsome, enigmatic young journalist who makes her feel normal for the first time in her life. That is, until he reveals the real reason why he sought her out—he wants to learn the truth behind her parents' deaths, the parents that Ella had always been told died in a fire. Alec turns Ella's world upside down when he tells her their deaths were definitely not an accident.
After learning her entire life has been a lie, Ella doesn't know who she can trust or even who she really is. With her adoptive family keeping secrets and the evidence mixing fact and fiction, the only way for Ella to learn the truth about her past is to find a killer.
Perfect for fans of Caroline B. Cooney, Ally Carter, and Jennifer Brown, The Color of Lies blurs the lines between black-and-white facts and the kaleidoscope of reality.

Purchase Links
Tags for Instagram users: @cjlyonsthrillers and @blinkyabooks
About CJ Lyons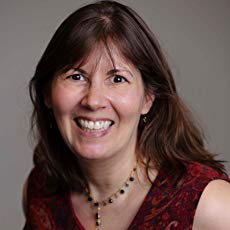 New York Times and USA Today bestselling author of over forty novels, former pediatric ER doctor CJ Lyons has lived the life she writes about in her cutting edge Thrillers with Heart. She also writes YA SF and thrillers under the pen name Cat Lyons.
Two time winner of International Thriller Writers' prestigious Thriller Award, CJ has been called a "master within the genre" (Pittsburgh Magazine) and her work has been praised as "breathtakingly fast-paced" and "riveting" (Publishers Weekly) with "characters with beating hearts and three dimensions" (Newsday).
Connect with CJ
Instagram Tour for THE COLOR OF LIES:
Saturday, November 10th: @diamondxgirl
Sunday, November 11th: @jennblogsbooks
Wednesday, November 20th: @tlcbooktours – giveaway
Wednesday, November 20th: @hotcocoareads
Monday, November 26th: @ladyofthelibrary
Tuesday, November 27th: @theshybooks
Wednesday, November 28th: @girlsinbooks
Thursday, November 29th: @thecityofdarkclockwork
Thursday, November 29th: @createexploreread
Friday, November 30th: @_ebl_inc_
Monday, December 5th: @dropandgivemenerdy
Thursday, December 6th: @read.write.coffee
Sunday, December 16th: @readforevermore