Paperback: 304 pages
Publisher: St. Martin's Griffin (November 8, 2011)
After moving from the Midwest to New York City at the age of twenty-one, Robert Rave finally found the resolve to mail a letter to his parents informing them that he was gay.  Once Robert was "out," both he and his mother Jane felt a newfound freedom to be more honest with each other.  From the discrimination Jane experienced as a pregnant teenager in a small town, to Robert's "manscaping," almost no topic was off-limits in their conversations.  Soon, Robert was creating a "gay glossary" so that Jane could understand the lexicon and Jane was giving Robert the same dating advice that she used to give Robert's older sister ("men are jerks").
Conversations and Cosmopolitans is a frank, funny, and heartfelt look at coming out from both a mother's and son's perspective, and an inspiring memoir about building family relationships based on honesty, openness, and acceptance.
"As a mother of boys I hope one of them is gay so I can have this much fun with him." –Heather McDonald, writer and story producer for Chelsea Lately and the New York Times bestselling author of You'll Never Blue Ball in This Town Again
"The most endearing, inventive memoir I've read in ages…[It] is a necessary book, a book we've all been waiting for, as it deals honestly, affectionately, and originally with an experience that's central to our contemporary lives–the struggle to know and love your parents and children exactly as they are." –Robert Leleux, author of The Memoirs of a Beautiful Boy
"[A] heartfelt look at a mother and son's relationship from both points of view. [L]augh-out-loud funny, touching and poignant…"–Lance Bass, Grammy-nominated singer, former member of *NSYNC, and author of Out of Sync
"Totally delightful…The main character is really Manhattan. And as Robert struggles to get a life in Gay New York, Jane coaches him through the rough patches with her no-nonsense maternal charm."—Mishna Wolff, author of I'm Down
About Jane and Robert Rave
JANE RAVE grew up in a small Midwest town, doing all the things you do in a small town: cheerleading, band, and church activities.  She is the mother of three, grandmother of six, and has been married for forty-four years.  She lives in Illinois.
.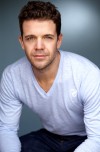 ROBERT RAVE is the author of two novels, Spin and Waxed, and currently lives in Los Angeles. Visit him at facebook.com/robertraveauthor or follow him on Twitter @RobertRave.
TLC Book Tours TOUR STOPS for CONVERSATIONS AND COSMOPOLITANS:
Monday, November 7th:  Book Club Classics!
Tuesday, November 8th:  Bibrary Book Lust – author guest post
Wednesday, November 9th:  DBC Reads
Thursday, November 10th:  DBC Reads – author Q&A
Friday, November 11th:  Chick Lit Reviews
Monday, November 14th:  Colloquium
Wednesday, November 16th:  The Betty and Boo Chronicles
Monday, November 21st:  Life in Review
Tuesday, November 22nd:  Chick Lit is Not Dead 
Tuesday, November 22nd:  Regular Rumination
Monday, November 28th:  Book Hooked Blog
Wednesday, November 30th:  Lit and Life
Thursday, December 1st:  Sara's Organized Chaos
Tuesday, December 6th:  Luxury Reading