Hardcover: 304 pages
Publisher: Grand Central Publishing (June 27, 2011)
New York Times bestselling author Connie Briscoe takes readers into a world of romance, sex, money and class in her new novel, MONEY CAN'T BUY LOVE.
Lenora Stone used to say if she didn't have bad luck, she wouldn't have any luck at all. At age thirty-eight, instead of socializing with Baltimore's A-list, she photographs them for Baltimore Scene, a glossy magazine filled with beautiful people who, unlike Lenora, never have to worry about car trouble and overdue bills. As much as she'd love to slam the door on her overbearing boss, quitting isn't an option. She's
barely making her mortgage payments and, though her condo might not be a palace, it's hers. Lately even things with her boyfriend Gerald haven't been right. They've been together for three years yet he can't seem to ask the one question she's been waiting for.
But what Lenora doesn't know is that her luck is about to change…
Just when she thinks things can't get worse, Lenora wins the jackpot in the Maryland lottery. In a heartbeat, all her dreams become possible. She quits her job and indulges her every desire—starting with a shiny, silver BMW and a million-dollar mansion. Gerald is finally ready to put a ring on her finger, and the city's most exclusive women's group is dying for her to join, officially moving Lenora from behind the lens, into the limelight. But in Lenora's lavish new world, all that glitters definitely isn't gold. Her old friend's are concerned about her sudden changes, and Ray, a sexy, young landscaper Lenora covered for the magazine is looking for more than a purely professional relationship.
As her life starts to come together, the things Lenora holds dear begin to fall apart. Has her world really changed for the better, or does fortune come with a heavy price?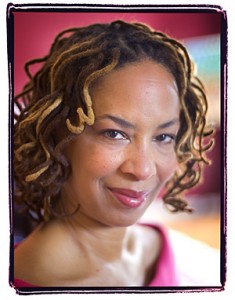 About Connie Briscoe
Connie Briscoe is the author of seven novels, one novella, and one nonfiction book.  Her third novel, A Long Way From Home, the story of her ancestors, was nominated for an NAACP Image Award. Her work has appeared on the bestseller lists of the New York Times, Chicago Tribune, Washington Post, Boston Globe, Boston Herald, USA Today, and Publishers Weekly.
Her nonfiction title, a photo-essay book featuring luminaries such as actress Ruby Dee and Congresswoman Eleanor Holmes Norton, was coauthored with celebrated photographer Michael Cunningham. The collection of novellas was coauthored with Lolita Files and Anita Bunkley.
She currently lives in Maryland with her family.
Connect with Connie on her blog, Writer Revealed, on Facebook and on Twitter.
Connie Briscoe's TLC Book Tours TOUR STOPS:
Monday, July 18th:  Life in Review
Wednesday, July 20th:  Buckeye Girl Reads
Thursday, July 21st:  Colloquium – guest post
Friday, July 22nd:  Colloquium – review
Monday, July 25th:  Arms of a Sister
Wednesday, July 27th:  A Chick Who Reads
Thursday, July 28th:  Mocha Momma – author Q&A
Friday, July 29th:  Fiction State of Mind
Monday, August 1st:  Black Diamond's Book Reviews **
**this review also posted at Urban Image Magazine
Wednesday, August 3rd:  Reflections of a Bookaholic
Thursday, August 4th:  Living Outside the Stacks
Tuesday, August 9th:  I'm Booking It
Thursday, August 11th:  Drey's Library
Tuesday, August 16th:  Joyfully Retired