Sylvia Sandon is at a crossroads in her life. A wife and mother of two daughters, she and her city-planner husband are grappling with the escalating renovation of their antique farmhouse—a situation that mirrors the disarray in Sylvia's life. Facing a failing marriage and a stalled career as an art teacher, Sylvia finds herself suddenly powerless to the allure of Tai Rosen, the father of her most challenging art student. As their passion ignites, Sylvia is forced to examine her past, and the seeds of betrayal that were sown decades earlier by her mother's secret life.
Eloquently written and deeply thought-provoking, Ostermiller's OUTSIDE THE ORDINARY WORLD crosses many years and miles—from the California brushfires in the 1970s to New England during the first half of this decade. Raised Seventh Day Adventist, Sylvia must reconcile the conflicting values exhibited by her parents—a mother involved in an extramarital affair and a father who was emotionally distant and abusive—while coming to terms with her own troubling role in her family's dissolution and father's tragic death.
While infidelity is a subject often explored in fiction, Ostermiller shines a razor-sharp lens on the gray areas surrounding betrayal, the interplay of religion, and the legacy passed down from one generation to the next. At the same time, she reveals the redemptive power of the human spirit to love, grow, and change despite family history.
View the Reader's Group Guide HERE.
.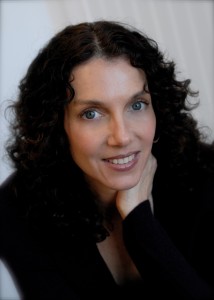 Dori Ostermiller was born in Los Angeles, a fifth-generation Californian. In her early 20's, she abandoned her path as a pre-med student to pursue an MFA in writing at the University of Massachusetts. Since then, her work has appeared in numerous literary journals, including The Bellingham Review, Roanoke Review, Alligator Juniper, Chautauqua Literary Journal and the Massachusetts Review. She is the recipient of a Massachusetts Cultural Council Artist's Grant and a Tobias Wolf Fiction award, and is the founder of Writers in Progress, a literary arts center in Western Massachusetts.
Her debut novel, Outside the Ordinary World, was released by MIRA in August, 2010.  She lives in Northampton, with her husband and two daughters, and is at work on her second novel.
Connect with Dori on her website, on Facebook, and on Twitter.
Dori Ostermiller's TLC Book Tours TOUR STOPS:
Monday, November 1st:  Book Club Classics!
Tuesday, November 2nd:  Rundpinne
Wednesday, November 3rd:  Cozy Little House
Thursday, November 4th:  Lit and Life
Tuesday, November 9th:  I'm Booking It
Thursday, November 11th:  Dolce Bellezza
Friday, November 12th:  The 3 R's Blog
Monday, November 15th:  Musings of a Bookish Kitty
Tuesday, November 16th:  Reviews from the Heart
Wednesday, November 17th:  Mockingbird Hill Cottage
Friday, November 19th:  Diary of an Eccentric
Monday, November 22nd:  Along the Way
Wednesday, November 24th:  In the Next Room
Monday, November 29th:  Starting Fresh
Wednesday, December 1st:  Peeking Between the Pages