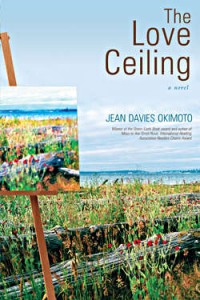 Paperback: 320 pages
Publisher: Endicott and Hugh Books (2009) Steller Press/Canada (May 2010)
Women, aging and creativity…a book club favorite!
After the death of her Japanese American mother, sixty-four year old Anne Kuroda Duppstaad finds the courage to confront the toxic legacy of her father, a famous artist and cruel narcissist. When a former art professor invites her to an island art studio, she begins pursuing her life-long dream to become an artist in her own right. But the needs of her family tug at her heart. Her thirty-two year old daughter's love-life is falling apart and Annie's husband, facing retirement, struggles with depression, leading her to conclude: "There is a glass ceiling for women. . .and it's made out of the people we love."
Read an excerpt of The Love Ceiling HERE.
Check out an interview with Jeanie Okimoto HERE.
Book clubs will be happy to know that there is a reader's guide with discussion questions at the back of the book!
PRAISE:
"…wonderful, touching, funny. Jean Davies Okimoto writes with literary perfect pitch." — Christiane Northrup, MD author and host of PBS television special Mother-Daughter Wisdom
"A lovely book, full of wisdom and compassion. With keen insight, the author examines the problems of achieving fulfillment as both a woman and an artist."
— Barbara G. Walker author of The Woman's Encyclopedia of Myths and Secrets
"A fine painting of words by a true artist….so compelling that once you begin you cannot put it down." — Chizuko Judy Sugita de Queiroz artist and author of Camp Days 1942-1945
AWARDS:
A Women's Fiction Finalist, USA Book News National Best Books Award
Winner eBook Fiction, Next Generation Indie Book Award
Season's Reading List- King County Library System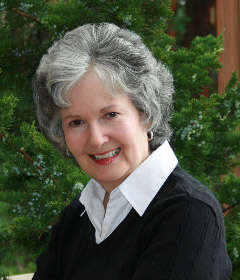 Jean Davies Okimoto is the recipient of the American Library Association Best Book for Young Adults Award, the International Reading Association's Reader's Choice Award, the IRA/CBC Young Adults' Choice Award, the Parents' Choice Award, the Washington Governor's Award, the Maxwell Medallion for Best Children's Book of the Year, and is the author of two Smithsonian Notable Books. Her picture book, Blumpoe the Grumpoe Meets Arnold the Cat was adapted by Shelly Duvall for the HBO and Showtime television series "Bedtime Stories." She and her husband Joe live on Vashon Island, Washington. Together they have four grown children, six grandchildren and a dog who thinks it's a person.
Jeanie is available to chat with book clubs! To get in touch, or to learn more about her work, visit her website HERE.
Jean Davies Okimoto's TLC Book Tours TOUR STOPS:
Tuesday, June 1st: Book Club Classics
Wednesday, June 2nd:  Patricia's Wisdom
Thursday, June 3rd: Dolce Bellezza
Monday, June 7th: Lit and Life
Wednesday, June 9th: Rundpinne
Thursday, June 10th: Reading, 'Riting, and Retirement
Monday, June 14th: Joyfully Retired
Thursday, June 17th: Luxury Reading
Monday, June 21st: Erasing the Bored
Wednesday, June 23rd: Mooncat Farms Meanderings
Monday, June 28th: Feminist Review
Monday, June 28th:  carp(e) libris reviews
Wednesday, June 30th: Crazy for Books