About Richard Bandler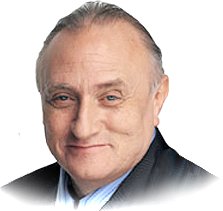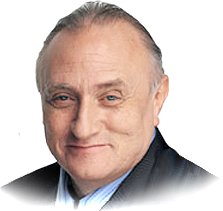 Richard Bandler's books have sold more than a half a million copies worldwide. Tens of thousands of people, many of them therapists, have studied his blend of hypnosis, linguistics and precise thinking in the United States, Europe, and Australia. Bandler is the author of Trance-formation, Using Your Brain! for a Change, Time for a Change, Magic in Action, and the Structure of Magic. He coauthored Frogs into Princes, Persuasion Engineering, The Structure of Magic II, and Magic in Practice. Visit Richard's website at www.RichardBandler.com.
About Owen Fitzpatrick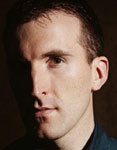 Owen Fitzpatrick is a psychologist, hypnotherapist, coach, and co-founder of the Irish Institute of NLP and the youngest licensed NLP master trainer. Fitzpatrick has helped thousands of people with a wide range of problems and is one of Europe's top motivational speakers. He is the host expert on a primetime Irish television show, Not Enough Hours. Visit www.owenfitzpatrick.com.
About Conversations with Richard Bandler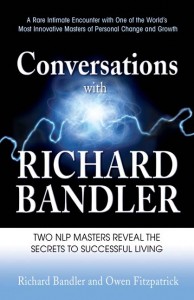 A rare, intimate encounter with one of the world's most innovative masters of personal change and growth.
Richard Bandler is known worldwide for his ability to captivate audiences and to change people's lives for the better. His insights into the human mind have undeniably ignited the worldwide phenomenon of Neuro Linguistic Programming (NLP) and catapulted and transformed the field of personal change forever.
Conversations with Richard Bandler recounts professional and personal revelations between Richard Bandler and a young NLP practitioner and Bandler protégé, Owen Fitzpatrick, who is on a quest to discover the real-life application of what Bandler defines as "personal freedom," or what is truly possible for the human mind.  With conversations covering diverse topics as happiness, heartbreak, rejection, compulsions, and perfectionism, the dialogues between Bandler and Fitzpatrick uncover the solutions to complex issues including depression, social anxieties, phobias, and more.
Presenting never-before-heard insights from Richard Bandler on the field of NLP, plus specific exercises to ignite effortless change, and numerous anecdotes from past clients and personal stories, Conversations with Richard Bandler offers a way to think and live in a radically different way.
Richard Bandler's TLC Book Tours TOUR STOPS:
Tuesday, July 21st: life@work
Tuesday, July 28th: Quest for Balance
Tuesday, August 4th: Leading Questions
Thursday, August 6th: The American Monk
Tuesday, August 11th: Goodness Graciousness
Tuesday, August 11th: Cynthia Lou
Thursday, August 12th: Raptitude
Tuesday, August 18th: A Garden Carried in the Pocket
Thursday, August 27th: Happy Lotus
Date TBD: Alex Shalman