Publisher: Kensington
Publication date: 12/01/20
Series: Maya and Sandra Mystery Series, #2
This title is available only at Barnes & Noble through 11/30/2021
Maya and Sandra are friends, fellow moms, and private-detective partners in the picturesque waterfront city of Portland—where sometimes their cases can get as rocky as the Maine coast . . .
While private investigator Maya Kendrick is still mentoring her new partner, PTA president Sandra Wallage, in the detective game, the two women don't need incredible powers of deduction to know their marriages are on the rocks. With Maya's ex-cop husband in prison and Sandra's senator spouse separated from her, both find themselves investigating the dating scene. Until Diego Sanchez turns up dead. The flirtatious high school Spanish teacher who had eyes for Maya was poisoned by cookies from a bake sale fundraiser for a Portland High class trip to Spain.
Hired by the students to find out who killed their popular and beloved teacher—including their own children—Maya and Sandra get a real education in parenting, relationships, and murder as their search for whodunit leads them deep into the unpleasant realities found in the small town politics and gossip of their Maine community . . .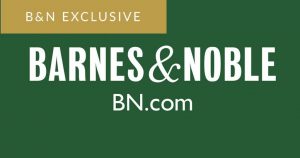 About Lee Hollis
Lee Hollis is the pen name for a brother and sister writing team. Rick Copp is a veteran film and television writer/producer and also the author of two other mystery novel series. He lives in Palm Springs, California. Holly Simason is an award winning food and cocktails columnist for the Mount Desert Islander newspaper in Bar Harbor, Maine, where she resides.
Connect with Lee Hollis
Instagram tour:
Monday, November 23rd: @kara.bookstagram
Tuesday, November 24th: @bitesbooksbrews
Wednesday, November 25th: @rendezvous_with_reading
Wednesday, November 25th: @readinggirlreviews
Friday, November 27th: @lyon.brit.andthebookshelf
Saturday, November 28th: @livingmybestbooklife
Sunday, November 29th: @pnwbookworm
Monday, November 30th: @catsonbookshelves
Tuesday, December 1st: @_ebl_inc_
Tuesday, December 1st: @ifcatscouldread
Wednesday, December 2nd: @nurse_bookie
Thursday, December 3rd: @mixed_matched_socks
Friday, December 4th: @thephdivabooks