Join us for a fun tour with reviews accompanied by  progressive excerpts on the blogs and a game of finding out your "Black Lake name" on Instagram!
About Daughter of Black Lake
• Hardcover: 320 pages
• Publisher: Riverhead Books (October 6, 2020)
In a world of pagan traditions and deeply rooted love, a girl in jeopardy must save her family and community. A transporting historical novel by New York Times-bestselling author Cathy Marie Buchanan.
It's the season of Fallow, in the era of iron. In a northern misty bog surrounded by woodlands and wheat fields, a settlement lies far beyond the reach of the Romans invading hundreds of miles to the southeast. Here, life is simple–or so it seems to the tightly knit community. Sow. Reap. Honor Mother Earth, who will provide at harvest time. A girl named Devout comes of age, sweetly flirting with the young man she's tilled alongside all her life, and envisions a future of love and abundance. Seventeen years later, though, the settlement is a changed place. Famine has brought struggle, and outsiders, with their foreign ways and military might, have arrived at the doorstep. For Devout's young daughter, life is more troubled than her mother ever anticipated. But this girl has an extraordinary gift. As worlds collide and peril threatens, it will be up to her to save her family and community.
Set in a time long forgotten, Daughter of Black Lake brings the ancient world to life and introduces us to an unforgettable family facing an unimaginable trial.
Social Media
Please use the hashtag #daughterofblacklake, and tag @tlcbooktours, @riverheadbooks, and @cathymbuchanan.

Purchase Links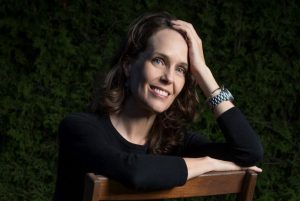 About Cathy Marie Buchanan
Cathy Marie Buchanan's previous novels, The Painted Girls and The Day the Falls Stood Still, were both New York Times bestsellers, with The Painted Girls named a best book of the year by NPR, Good Housekeeping, and Goodreads. Buchanan's work has been translated into nine languages. She lives in Toronto.
Find out more about Cathy at her website, and connect with her on Facebook and Instagram.
Review Stops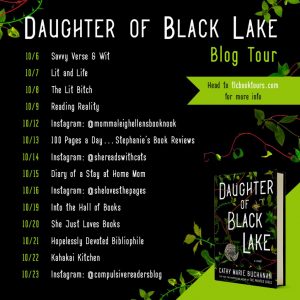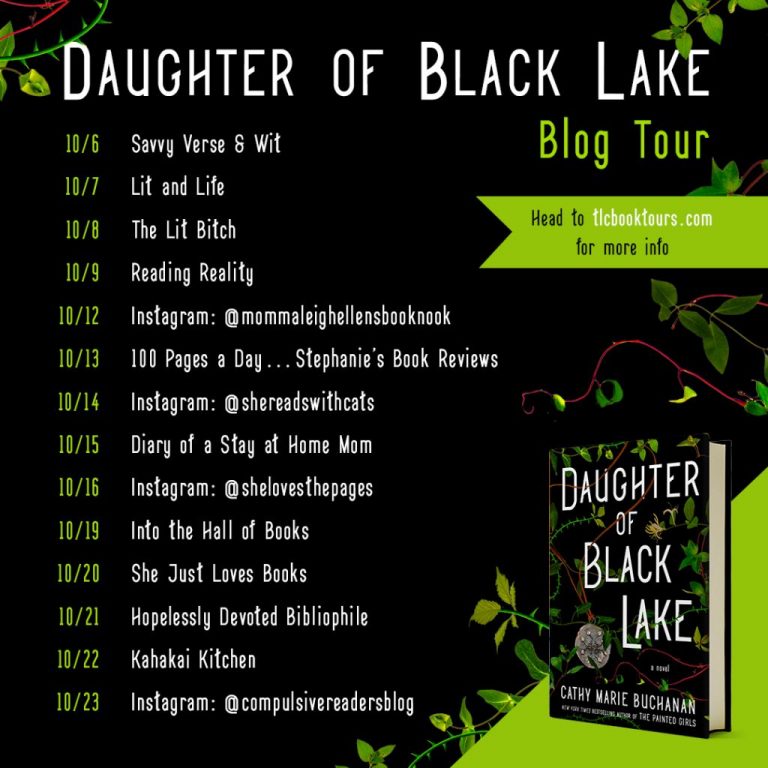 Tuesday, October 6th: Savvy Verse & Wit (with excerpt #1)
Wednesday, October 7th: Lit and Life (with excerpt #2)
Thursday, October 8th: The Lit Bitch (with excerpt #3)
Friday, October 9th: Reading Reality (with excerpt #4)
Monday, October 12th: Instagram: @mommaleighellensbooknook
Tuesday, October 13th: 100 Pages a Day…Stephanie's Book Reviews (with excerpt #5)
Wednesday, October 14th: Instagram: @shereadswithcats
Thursday, October 15th: Diary of a Stay at Home Mom (with excerpt #6)
Friday, October 16th: Instagram: @shelovesthepages
Monday, October 19th: Into the Hall of Books (with excerpt #7)
Tuesday, October 20th: She Just Loves Books (with excerpt #8)
Wednesday, October 21st: Hopelessly Devoted Bibliophile (with excerpt #9)
Thursday, October 22nd: Kahakai Kitchen (with excerpt #10)
Friday, October 23rd: Instagram: @compulsivereadersblog