Paperback: 208 Pages
Publisher: Thomas Nelson (September 22, 2020)
What Do You Do When It Seems God Hasn't Come Through for You?
When the miracle-working God whom Pastor Stacy Henagan loved and served did not answer the prayers on behalf of her terminally ill one-year-old daughter as expected, she was left crushed with grief and struggling to understand.
How could a loving God allow this to happen?
What do you do when it seems God has let you down?
Is God trustworthy?
Rather than choosing to remain in overwhelming pain and doubt, Stacy emerged with a much greater belief that God is good and trustworthy, even when we don't think His plans make sense.

Purchase Links
About Stacy Henagan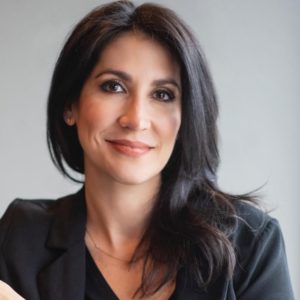 Stacy Henagan is copastor of Keypoint Church in northwest Arkansas, a multicampus church she founded with her husband, Casey. Stacy also hosts an annual women's conference and speaks at other events in the United States and overseas. Stacy and Casey have four children: Haven, who is waiting for them in heaven, and Holland, Hayes, and Hudson.
Connect with Stacy
Review tour:
Tuesday, September 22nd: From the TBR Pile – spotlight
Wednesday, September 23rd: What is That Book About 
Thursday, September 24th: Stranded in Chaos and @sarastrand9438
Monday, September 28th: Running Through the Storms
Wednesday, September 30th: @wellreadtraveler
Thursday, October 1st: Run Wright and @karen_runwright
Friday, October 2nd: The Sketchy Reader – first impressions review & excerpt
Sunday, October 4th: Openly Bookish
Monday, October 5th: Mom Loves Reading and @mom_loves_reading
Wednesday, October 7th: Christian Chick's Thoughts and @cctblog
Friday, October 16th: Diary of a Stay at Home Mom
Friday, November 20th: @lets_talk_books_and_cats
Instagram tour:
Sunday, October 11th: @tlcbooktours – giveaway
Monday, October 12th: @bookswithbean
Monday, October 12th: @baytownbookie
Tuesday, October 13th: @nurse_bookie
Wednesday, October 14th: @shobizreads
Thursday, October 15th: @iowaamberreads
Friday, October 16th: @beautyinthebinding
Saturday, October 17th: @books_faith_love
Sunday, October 18th: @dropandgivemenerdy
Monday, October 19th: @angelareadsbooks
Tuesday, October 20th: @annmariereads
Wednesday, October 21st: @bookswithjams
Thursday, October 22nd: @sarahs_reads
Thursday, October 22nd: @barksbeachesbooks
Friday, October 23rd: @livingmybestbooklife
Sunday, October 25th: @mommaleighellensbooknook