Join us for an Instagram and review tour for
Paperback: 240 Pages
Publisher: Thomas Nelson (February 18, 2020)
How can we love our neighbors amid so much division and hurt?
Loving your neighbor as yourself would be easy if your neighbors were all people you understood, people you agreed with, people like you. But what about playground bullies, colleagues, refugees, online adversaries? They're all our neighbors, and Jesus said to love them. Every one. But how?
Lauren Casper believes the key is the lost art of empathy, stepping into other people's shoes and asking what if?—what if it were my child? What if it were me? Casper helps us discover how to
identify our blind spots and tune our hearts to the stories around us;
seek and extend forgiveness with grace and humility; and
engage in diverse and meaningful relationships.
Following these steps will enable us to connect in simple but life-altering ways, to respond to conflict with grace, bring about needed change, and shine God's unconditional love into a dark world.

Purchase Links
About Lauren Casper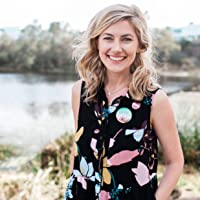 Lauren Casper, author of Loving Well in a Broken World, is a writer, speaker, and advocate. Lauren's essays, known for their vulnerability and personal story-telling style, have appeared on The Huffington Post, the TODAY show, Yahoo! News, and several other publications. Lauren serves on the board of her local Community Anti-Racism Effort; a non-profit dedicated to working toward an inclusive and equitable community. She makes her home in the Shenandoah Valley of Virginia with her husband, two children, and one fluffy dog.
Connect with Lauren
Instagram:
Monday, August 10th: @bookswithmeg_
Wednesday, August 12th: @shobizreads
Thursday, August 13th: @kelly_hunsaker_reads
Saturday, August 15th: @nurse_bookie
Saturday, August 15th: @sarahs_reads
Sunday, August 16th: @storied.adventures
Tuesday, August 18th: @theocbookgirl
Wednesday, August 19th: @angelareadsbooks
Wednesday, August 19th: @books_with_bethany
Thursday, August 20th: @chill_jilland_read
Saturday, August 22nd: @createexploreread
Sunday, September 6th: @memoriesbymeyers
Wednesday, September 9th: @melissadoucet
Reviews:
Monday, August 10th: Running Through the Storms
Wednesday, August 12th: Diary of a Stay at Home Mom
Thursday, August 13th: @iowaamberreads
Monday, August 17th: Living My Best Book Life and @livingmybestbooklife
Monday, August 24th: Run Wright and @karen_runwright
Tuesday, August 25th: @books_faith_love
Wednesday, August 26th: @meetmeinthestack
Thursday, August 27th: Leighellen Landskov and @mommaleighellensbooknook
Friday, August 28th: Well Read Traveler and @wellreadtraveler
Monday, August 31st: @megsbookclub
Wednesday, September 2nd: Tabi Thoughts
Thursday, September 3rd: @irishgirliereads
Friday, September 4th: Openly Bookish
Thursday, September 10th: @iamgeorgiabrown
Wednesday, September 9th: What is That Book About