Join us for an Instagram tour for
Series: A Countess of Harleigh Mystery (Book 3)
Hardcover: 288 pages
Publisher: Kensington (July 28, 2020)
In Dianne Freeman's charming Victorian-era mystery series, Frances Wynn, the American-born Countess of Harleigh, finds her sister's wedding threatened by a vow of vengeance.  
London is known for its bustle and intrigues, but the sedate English countryside can host—or hide—any number of secrets. Frances, the widowed Countess of Harleigh, needs a venue for her sister Lily's imminent wedding, away from prying eyes. Risings, George Hazleton's family estate in Hampshire, is a perfect choice, and soon Frances, her beloved George, and other guests have gathered to enjoy the usual country pursuits—shooting, horse riding, and romantic interludes in secluded gardens.
But the bucolic setting harbors a menace, and it's not simply the arrival of Frances's socially ambitious mother. Above and below stairs, mysterious accidents befall guests and staff alike. Before long, Frances suspects these "accidents" are deliberate, and fears that the intended victim is Lily's fiancé, Leo. Frances's mother is unimpressed by Lily's groom-to-be and would much prefer that Lily find an aristocratic husband, just as Frances did. But now that Frances has found happiness with George—a man who loves her for much more than her dowry—she heartily approves of Lily's choice. If she can just keep the couple safe from villains and meddling mamas.
As Frances and George search for the culprit among the assembled family, friends, and servants, more victims fall prey to the mayhem. Mishaps become full-blooded murder, and it seems that no one is safe. And unless Frances can quickly flush out the culprit, the peal of wedding bells may give way to another funeral toll. . . .

Purchase Links
About Dianne Freeman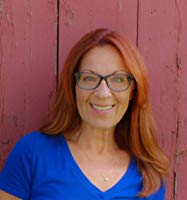 Dianne Freeman is the acclaimed author of the Countess of Harleigh Mystery series. She is an Agatha Award and Lefty Award finalist, as well as a nominee for the prestigious Mary Higgins Clark Award from Mystery Writers of America. She spent thirty years working in corporate accounting and finance and now writes full-time. Born and raised in Michigan, she and her husband now split their time between Michigan and Arizona. Visit her at www.DiFreeman.com
Connect with Dianne
Instagram tour:
Monday, July 27th: @nurse_bookie
Tuesday, July 28th: @jennblogsbooks
Wednesday, July 29th: @thelit_bitch
Thursday, July 30th: @rendezvous_with_reading
Friday, July 31st: @lowkey.bookish
Saturday, August 1st: @elysa_reads
Sunday, August 2nd: @pnwbookworm
Monday, August 3rd: @thephdivabooks
Tuesday, August 4th: @inmycozynook
Wednesday, August 5th: @kara.bookstagram