Join us for an Instagram and review tour for
Paperback: 351 Pages
Publisher: Lake Union Publishing (July 14, 2020)
One of Travel + Leisure's most anticipated books of summer 2020.
From the Washington Post and Amazon Charts bestselling author of When We Believed in Mermaids comes a story of four generations of women grappling with family betrayals and long-buried secrets.
It's been years since Zoe Fairchild has been to the small Devon village of her birth, but the wounds she suffered there still ache. When she learns that her old friend and grandmother's caretaker has gone missing, Zoe and her fifteen-year-old daughter return to England to help.
Zoe dreads seeing her estranged mother, who left when Zoe was seven to travel the world. As the four generations of women reunite, the emotional pain of the past is awakened. And to complicate matters further, Zoe must also confront the ex-boyfriend she betrayed many years before.
Anxieties spike when tragedy befalls another woman in the village. As the mystery turns more sinister, new grief melds with old betrayal. Now the four Fairchild women will be tested in ways they couldn't imagine as they contend with dangers within and without, desperate to heal themselves and their relationships with each other.

Purchase Links
About Barbara O'Neal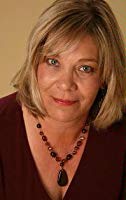 Barbara O'Neal is the author of twelve novels of women's fiction, including The Art of Inheriting Secrets, How to Bake a Perfect Life, and The All You Can Dream Buffet. Her award-winning books have been published in more than a dozen countries, including France, England, Poland, Australia, Turkey, Italy, Germany, and Brazil. She lives in the beautiful city of Colorado Springs with her beloved, a British endurance athlete who vows he'll never lose his accent.
Connect with Barbara
Instagram:
Monday, July 13th: @thebookend.diner
Tuesday, July 14th: @tbretc
Tuesday, July 14th: @girlsinbooks
Wednesday, July 15th: @books_with_bethany
Thursday, July 16th: @my_book_journey
Friday, July 17th: @basicbsguide
Sunday, July 19th: @wherethereadergrows
Monday, July 20th: @createexploreread
Tuesday, July 21st: @hothanjama_
Wednesday, July 22nd: @inquisitivebookworm
Thursday, July 23rd: @love_my_dane_dolly_
Friday, July 24th: @readwithjamie
Monday, July 27th: @somekindofalibrary
Tuesday, July 28th: @booklanguage
Wednesday, July 29th: @thebookishglow
Thursday, July 30th: @nurse_bookie
Reviews:
Monday, July 13th: The Bookend Diner
Wednesday, July 15th: Seaside Book Nook
Wednesday, July 15th: @the.caffeinated.reader
Thursday, July 16th: Books and Cats and Coffee and @bookncatsncoffee
Friday, July 17th: Kritter's Ramblings
Saturday, July 18th: @honeynougats.reads
Monday, July 20th: Erin Evelyn Reads and @erinevelynreads
Monday, July 20th: Books Cooks Looks
Tuesday, July 21st: @biblio.jojo
Tuesday, July 21st: Blunt Scissors Book Reviews and @bluntscissorsbookreviews
Thursday, July 23rd: Really Into This and @reallyintothis
Friday, July 24th: No More Grumpy Bookseller
Friday, July 24th: The Unread Shelf
Monday, July 27th: @readinggirlreviews
Monday, July 27th: Drink. Read. Repeat – author Q&A
Tuesday, July 28th: Drink. Read. Repeat and @drink.read.repeat
Tuesday, July 28th: Eliot's Eats
Wednesday, July 29th: 5 Minutes for Books
Wednesday, July 29th: @welovebigbooksandwecannotlie
Wednesday, July 29th: The OC Book Girl and @theocbookgirl
Thursday, July 30th: Nurse Bookie
Thursday, July 30th: Barks Beaches Books and @barksbeachesbooks
Friday, July 31st: @my_read_feed
Monday, August 3rd: Audio Killed the Bookmark and @beritaudiokilledthebookmark
Monday, August 3rd: Booked on a Feeling
Tuesday, August 4th: @bookgoalswithkate
Thursday, August 6th: Books with Jams and @bookswithjams
Friday, August 7th: What is That Book About
Friday, August 14th: All Roads Lead to the Kitchen
Monday, August 17th: Read With Wine and @readwithwine