Join us for an Instagram tour for
Paperback: 256 Pages
Publisher: Dafina (May 26, 2020)
Raised by a widowed mother, Jill Reed has come a long way from her difficult youth. But while she may not have had money, Jill never doubted she was rich in love. Her mother, Connie, made Jill the center of her world. Now, even though she has a young family of her own, it's Jill's turn to care for her ailing mother.
When early dementia begins to set in, Connie starts talking about Jill's "other life." Jill assumes it's just rambling confusion. Still, Connie's stories about Jill's childhood, and her father's early death, never quite added up. And when a strange man shows up to Jill's job bearing news that turns Jill's life upside down, there's no denying Connie's devastating secret.
As Jill sets out to learn more about her past, she's stunned by what she learns and what it will mean for her future. Now, she must decide what price she's willing to pay to claim the life that's rightfully hers.

Purchase Links
About ReShonda Tate Billingsley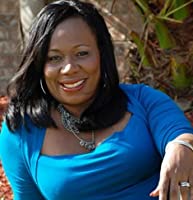 I am a former news reporter and anchor, who now writes books full-time. I'm the author of 35-plus books and a mother to three. My sophomore novel, Let the Church Say Amen, has been made into a movie, directed by actress Regina King and produced by Queen Latifah's Flava Unit, Royal Ties Productions and Bobcat Films. (Oh, and I do make my film debut as well! Look for me in the church scene!)Honored to have won the 2012 NAACP Image Award for Say Amen, Again and been nominated again in 2013. I am also the co-founder of Brown Girls Books, a boutique publishing company with over 20 authors. I'm also a proud University of Texas at Austin graduate. Not only do I love writing, I love reading almost as much!
Connect with ReShonda
Instagram tour:
Monday, June 8th: @pnwbookworm
Monday, June 8th: @shejustlovesbooks
Tuesday, June 9th: @thehireader
Tuesday, June 9th: @bookishwithwine
Wednesday, June 10th: @angelareadsbooks
Thursday, June 11th: @biblio.jojo
Friday, June 12th: @mixed_matched_socks
Saturday, June 13th: @thereadingchemist
Sunday, June 14th: @nurse_bookie
Monday, June 15th: @mom_loves_reading