Join us for an Instagram and review tour for
Print Length: 163 Pages
Publisher: Tule Publishing (June 30, 2020)
Is she out of reach?
Fire Chief and former Army sergeant Kayleigh Baker is determined to save Mulberry's annual Fourth of July fireworks display. She doesn't want to disappoint the kids and the fireworks are a bittersweet memory of her mom's last summer. As the town prepares for the summer parade and picnic, Kayleigh works to convince her former high school crush — now the straight-laced police chief — to help her cause.
Does he stack up?
Police Chief Liam MacAvoy doesn't like the chaos the fireworks cause for his department and can't hide his relief when they're cancelled. But now he's got the woman he's been in love with for as long as he can remember asking for his help. How can he say no? What he'd really like is to show her that fireworks and town traditions are not the only things worth fighting for.
Can the boy next door and the town hero find the courage to finally seize their chance at love?
.


Purchase Links
About Jamie K. Schmidt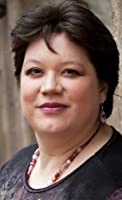 USA Today bestselling author, Jamie K. Schmidt, writes erotic contemporary love stories and paranormal romances. Her steamy, romantic comedy Life's a Beach reached #65 on USA Today, #2 on Barnes & Noble and #9 on Amazon. Her Club Inferno series from Random House's Loveswept line has hit both the Amazon and Barnes & Noble top one hundred lists and the first book in the series, Heat put her on the USA Today bestseller list. Her dragon paranormal romance series from Entangled Publishing, has been called "fun and quirky" and "endearing." Partnered with New York Times bestselling author and former porn actress, Jenna Jameson, Jamie's hardcover debut, SPICE, continues Jenna's FATE trilogy.
Connect with Jamie
Instagram:
Tuesday, June 23rd: @novelgossip
Wednesday, June 24th: @readingfortheweekend
Wednesday, June 24th: @sarahandherbookshelves
Friday, June 26th: @amysbooketlist
Saturday, June 27th: @shejustlovesbooks
Sunday, June 28th: @rcbooksandfood
Thursday, July 23: @beritaudiokilledthebookmark
Reviews:
Tuesday, June 23rd: Palmer's Page Turners
Thursday, June 25th: All the Books and Chocolate
Monday, June 29th: @angelareadsbooks
Monday, June 29th: Amy's Book-et List
Tuesday, June 30th: From the TBR Pile
Wednesday, July 1st: @bookishwithwine
Thursday, July 2nd: @bookscallmyheart
Friday, July 3rd: View from the Birdhouse
Friday, July 3rd: @bookscoffeephotography
Friday, July 3rd: The Sassy Bookster
Monday, July 6th: A Chick Who Reads
Monday, July 6th: What is That Book About
Monday, July 6th: Diary of a Closet Reader – author interview
Tuesday, July 7th: Cheryl's Book Nook
Wednesday, July 8th: @sealedwithabook
Thursday, July 9th: Becky on Books
Friday, July 10th: @alli_reviews