About The German Heiress
• Paperback: 384 pages
• Publisher: William Morrow Paperbacks (April 7, 2020)
"Meticulously researched and plotted like a noir thriller, The German Heiress tells a different story of WWII— of characters grappling with their own guilt and driven by the question of what they could have done to change the past." —Jessica Shattuck, New York Times bestselling author of The Women in the Castle
For readers of The Alice Network and The Lost Girls of Paris, an immersive, heart-pounding debut about a German heiress on the run in post-World War II Germany.
Clara Falkenberg, once Germany's most eligible and lauded heiress, earned the nickname "the Iron Fräulein" during World War II for her role operating her family's ironworks empire. It's been nearly two years since the war ended and she's left with nothing but a false identification card and a series of burning questions about her family's past. With nowhere else to run to, she decides to return home and take refuge with her dear friend, Elisa.
Narrowly escaping a near-disastrous interrogation by a British officer who's hell-bent on arresting her for war crimes, she arrives home to discover the city in ruins, and Elisa missing. As Clara begins tracking down Elisa, she encounters Jakob, a charismatic young man working on the black market, who, for his own reasons, is also searching for Elisa. Clara and Jakob soon discover how they might help each other—if only they can stay ahead of the officer determined to make Clara answer for her actions during the war.
Propulsive, meticulously researched, and action-fueled, The German Heiress is a mesmerizing page-turner that questions the meaning of justice and morality, deftly shining the spotlight on the often-overlooked perspective of Germans who were caught in the crossfire of the Nazi regime and had nowhere to turn.
Social Media
Please use the hashtag #thegermanheiress, and tag @tlcbooktours and @williammorrowbooks.

Purchase Links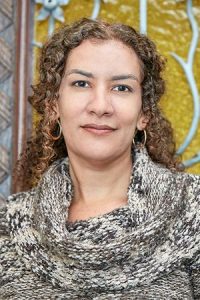 About Anika Scott
Anika Scott was a journalist at the Philadelphia Inquirer and the Chicago Tribune before moving to Germany, where she currently lives in Essen with her husband and two daughters. She has worked in radio, taught journalism seminars at an eastern German university, and written articles for European and American publications. Originally from Michigan, she grew up in a car industry family. This is her first novel.
Find out more about Anika at her website, and connect with her on Facebook and Twitter.
Instagram Features
Tuesday, April 7th: Instagram: @wordswithrach
Thursday, April 9th: Instagram: @momandmadread
Friday, April 10th: Instagram: @thesaggingbookshelf
Saturday, April 11th: Instagram: @katieladyreads
Sunday, April 12th: Instagram: @babygotbooks13
Monday, April 13th: Instagram: @storied.adventures
Wednesday, April 15th: Instagram: @lavieestbooks
Friday, April 17th: Instagram: @lauralovestoread
Friday, May 8th: Instagram: @book.hang.o.ver
Review Stops
Tuesday, April 7th: 100 Pages a Day…Stephanie's Book Reviews
Wednesday, April 8th: Instagram: @readingmama_reviews
Thursday, April 9th: Instagram: @myreadingchronicles
Friday, April 10th: View from the Birdhouse
Monday, April 13th: Instagram: @what.jenny.reads
Tuesday, April 14th: Instagram: @thephdivabooks
Wednesday, April 15th: Girl Who Reads
Thursday, April 16th: Booked J
Friday, April 17th: Orange County Readers
Monday, April 20th: BookNAround
Wednesday, April 22nd: All the Books and Chocolate
Thursday, April 23rd: Jennifer ~ Tar Heel Reader
Friday, April 24th: Kahakai Kitchen
Friday, April 24th: Books and Bindings
Monday, April 27th: A Bookish Affair
Tuesday, April 28th: Thoughts On This 'n That
Wednesday, April 29th: Into the Hall of Books
Thursday, April 30th: Really Into This
Friday, May 1st: Book by Book