About The Forgotten Letters of Esther Durrant
• Paperback: 400 pages
• Publisher: William Morrow Paperbacks (March 3, 2020)
A cache of unsent love letters from the 1950s is found in a suitcase on a remote island in this mysterious love story in the tradition of the novels by Kate Morton and Elizabeth Gilbert.
1951. Esther Durrant, a young mother, is committed to an isolated mental asylum by her husband. Run by a pioneering psychiatrist, the hospital is at first Esther's prison but soon surprisingly becomes her refuge.
2018. Free-spirited marine scientist Rachel Parker embarks on a research posting in the Isles of Scilly, off the Cornish coast. When a violent storm forces her to take shelter on a far-flung island, she discovers a collection of hidden love letters. Captivated by their passion and tenderness, Rachel determines to track down the intended recipient. But she has no idea of the far-reaching consequences her decision will bring.
Meanwhile, in London, Eve is helping her grandmother, a renowned mountaineer, write her memoirs. When she is contacted by Rachel, it sets in motion a chain of events that threatens to reveal secrets kept buried for more than sixty years.
With an arresting dual narrative that immediately captivates the reader, The Forgotten Letters of Esther Durrant is an inspirational story of the sacrifices made for love.
Social Media
Please use the hashtag #theforgottenlettersofestherdurrant, and tag @tlcbooktours, @williammorrowbooks, and @kaytenunn2.

Purchase Links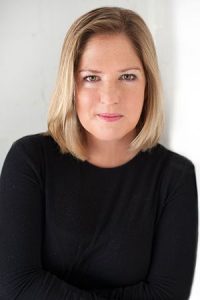 About Kayte Nunn
Kayte Nunn is a former magazine and book editor, and the international bestselling author of four novels, among them The Botanist's Daughter and The Forgotten Letters of Esther Durrant. Originally from Britain, she has also lived in the USA, and now resides in Australia, in Northern New South Wales, with her family.
Find out more about Kayte at her website, and connect with her on Facebook, Twitter, and Instagram.
Instagram Features
Tuesday, March 3rd: Instagram: @jennsbookvibes
Wednesday, March 4th: Instagram: @k2reader
Thursday, March 5th: Instagram: @lavieestbooks
Friday, March 6th: Instagram: @oddandbookish
Saturday, March 7th: Instagram: @orangecountyreads
Sunday, March 8th: Instagram: @babygotbooks13
Monday, March 9th: Instagram: @tarheelreader
Friday, March 13th: Instagram: @what.jenny.reads
Review Stops
Tuesday, March 3rd: BookNAround
Wednesday, March 4th: PhDiva
Thursday, March 5th: A Chick Who Reads
Friday, March 6th: 100 Pages a Day…Stephanie's Book Reviews
Monday, March 9th: Thoughts On This 'n That
Wednesday, March 11th: Into the Hall of Books
Thursday, March 12th: Girl Who Reads
Friday, March 13th: Broken Teepee
Monday, March 16th: Really Into This
Wednesday, March 18th: Jathan & Heather
Monday, March 23rd: Books and Bindings