About Mercy House
• Paperback: 384 pages
• Publisher: William Morrow Paperbacks (February 11, 2020)
"Never underestimate the power of a group of women. Fierce, thoughtful and dramatic—this is a story of true courage." —Susan Wiggs, New York Times bestselling author
She would stop at nothing to protect the women under her care.
Inside a century-old row house in Brooklyn, renegade Sister Evelyn and her fellow nuns preside over a safe haven for the abused and abandoned. Gruff and indomitable on the surface, warm and wry underneath, little daunts Evelyn, until she receives word that Mercy House will be investigated by Bishop Hawkins, a man with whom she shares a dark history. In order to protect everything they've built, the nuns must conceal many of their methods, which are forbidden by the Catholic Church.
Evelyn will go to great lengths to defend all that she loves. She confronts a gang member, defies the church, challenges her own beliefs, and faces her past. She is bolstered by the other nuns and the vibrant, diverse residents of the shelter—Lucia, Mei-Li, Desiree, Esther, and Katrina—whose differences are outweighed by what unites them: they've all been broken by men but are determined to rebuild.
Amidst her fight, Evelyn discovers the extraordinary power of mercy and the grace it grants, not just to those who receive it, but to those strong enough to bestow it.
Social Media
Please use the hashtag #mercyhouse, and tag @tlcbooktours, @williammorrowbooks, and @alena.dillon.

Purchase Links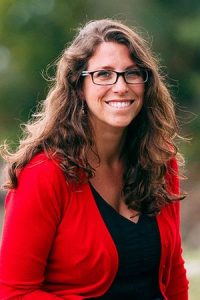 About Alena Dillon
Alena Dillon's work has appeared in Slice Magazine, The Rumpus, and Seventh Wave, among others. She earned her MFA from Fairfield University. Mercy House is her debut novel. She lives on the north shore of Boston with her husband, son, and their black labrador, Penny.
Find out more about Alena at her website, and connect with her on Facebook, Twitter, and Instagram.
Instagram Features
Tuesday, February 11th: Instagram: @crystals_library
Wednesday, February 12th: Instagram: @readinggirlreviews
Thursday, February 13th: Instagram: @wordswithrach
Friday, February 14th: Instagram: @k2reader
Saturday, February 15th: Instagram: @thesaggingbookshelf
Sunday, February 16th: Instagram: @babygotbooks13
Monday, February 17th: Instagram: @sealedwithabook
Tuesday, February 18th: Instagram: @owlslittlelibrary
Wednesday, February 19th: Instagram: @lauralovestoread
Review Stops
Tuesday, February 11th: Broken Teepee
Wednesday, February 12th: BookNAround
Thursday, February 13th: Girl Who Reads
Friday, February 14th: Jennifer ~ Tar Heel Reader
Monday, February 17th: Instagram: @readingmama_reviews
Wednesday, February 19th: Write – Read – Life
Wednesday, February 19th: Instagram: @shelovesthepages
Thursday, February 20th: Orange County Readers
Thursday, February 20th: Instagram: @nurse_bookie
Friday, February 21st: Booked J
Saturday, February 22nd: Books and Bindings
Monday, February 24th: 100 Pages a Day…Stephanie's Book Reviews
Tuesday, February 25th: Jessicamap Reviews
Wednesday, February 26th: A Bookish Way of Life
Thursday, February 27th: Instagram: @fighting.tsundoku
Friday, February 28th: Book by Book
Monday, March 2nd: Jathan & Heather
Tuesday, March 3rd: Instagram: @thebookclubmom
Wednesday, March 4th: Thoughts From a Highly Caffeinated Mind
Thursday, March 5th: Diary of a Stay at Home Mom
Sunday, March 8th: Instagram: @sarahandherbookshelves