About The Playground
• Paperback: 384 pages
• Publisher: William Morrow Paperbacks (December 30, 2019)
"Beautifully written and suffused with dread. Jane Shemilt's domestic settings are seductively vivid, and the final outcome is profoundly shocking and terrifying."
— Gilly Macmillan, New York Times bestselling author of The Nanny
Big Little Lies meets Lord of The Flies in this electrifyingly twisty follow-up to Jane Shemilt's breakout debut The Daughter.
Over the course of a long, hot summer in London, the lives of three very different married couples collide when their children join the same tutoring circle, resulting in illicit relationships, shocking violence, and unimaginable fallout.
There's Eve, a bougie earth mother with a well-stocked trust fund; she has three little ones, a blue-collar husband and is obsessed with her Instagrammable recipes and lifestyle. And Melissa, a successful interior designer whose casually cruel banker husband is careful not to leave visible bruises; she curates her perfectly thin body so closely she misses everything their teenage daughter is hiding. Then there's Grace, a young Zimbabwean immigrant, who lives in high-rise housing project with her two children and their English father Martin, an award-winning but chronically broke novelist; she does far more for her family than she should have to.
As the weeks go by, the couples become very close; there are barbecues, garden parties, a holiday at a country villa in Greece. Resentments flare. An affair begins. Unnoticed, the children run wild. The couples are busily watching each other, so distracted and self-absorbed that they forget to watch their children. No one sees the five children at their secret games or realize how much their family dynamics are changing until tragedy strikes.
The story twists and then twists again while the three families desperately search for answers. It's only as they begin to unravel the truth of what happened over the summer that they realize evil has crept quietly into their world.
But has this knowledge come too late?
Social Media
Please use the hashtag #theplayground, and tag @tlcbooktours, @williammorrowbooks, and @jane.shemilt.

Purchase Links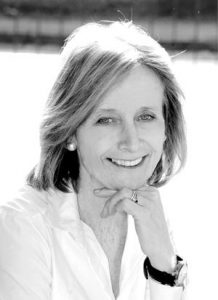 About Jane Shemilt
While working full time as a physician, Jane Shemilt received an M.A. in creative writing. She was shortlisted for the Janklow and Nesbit award and the Lucy Cavendish Fiction Prize for The Daughter, her first novel. She and her husband, a professor of neurosurgery, have five children and live in Bristol, England.
Follow Jane on Twitter and Instagram.
Instagram Features
Tuesday, December 17th: Instagram: @readingmama_reviews
Saturday, December 21st: Instagram: @simplykelina
Sunday, December 22nd: Instagram: @jessicamap
Monday, December 23rd: Instagram: @tarheelreader
Monday, December 23rd: Instagram: @owlslittlelibrary
Monday, January 6th: Instagram: @kraysbookclub
Wednesday, January 8th: Instagram: @readingbetweenthe__wines
Thursday, January 9th: Instagram: @thepagesinbetween
Review Stops
Tuesday, December 17th: Instagram: @libraryinprogress
Wednesday, December 18th: Stranded in Chaos
Thursday, December 19th: Kahakai Kitchen
Friday, December 20th: Instagram: @beritaudiokilledthebookmark
Monday, December 23rd: Jessicamap Reviews
Friday, December 27th: The Reading Corner For All
Tuesday, December 31st: Instagram: @crystals_library
Thursday, January 2nd: Instagram: @wherethereadergrows
Friday, January 3rd: A Dream Within a Dream
Monday, January 6th: No More Grumpy Bookseller
Tuesday, January 7th: PhDiva
Wednesday, January 8th: Always With a Book
Thursday, January 9th: Literary Quicksand
Friday, January 10th: Girl Who Reads
Monday, January 13th: Instagram: @beauty_andthebook_
Wednesday, January 15th: Booked J