Join us for an Instagram tour for
Mass Market Paperback: 400 Pages
Publisher: Pinnacle (January 28, 2020)
For Sale: Lovely family home, ready for your updates. Friendly neighborhood setting close to park; secluded.
If not for the bodies discovered in the woods behind their new home, Garrick and Olivia Lockwood couldn't have afforded to buy number 25 The Avenue. It's the fresh start they and their two children badly need. Soon, these terrible crimes will be solved, they tell themselves, and once Garrick has remodeled, he's confident they'll sell the house for a profit.
But the darkest secrets can reside on quiet, ordinary streets like this—behind the doors of
well-kept houses and neighbors' friendly faces. Secrets that can destroy a family, or savagely end a life, and will surface just when they're least expected . . .

Purchase Links
About Fiona Cummins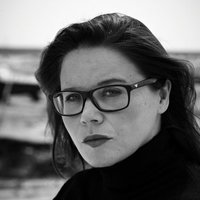 FIONA CUMMINS is a graduate of the prestigious Faber Academy in London and an award?winning journalist. She spent twelve years at Britain's Daily Mirror newspaper as its chief showbiz reporter, interviewing celebrities from Michael Jackson to George Clooney. She was named Showbusiness Reporter of the Year at the British Press Awards in 2007, and has been nominated four times. Now freelance, her work has appeared in numerous UK publications, as well as appearing on several national TV programs. She lives in Essex with her husband and two children.
Connect with Fiona
Instagram tour:
Sunday, February 2nd: @tlcbooktours – giveaway
Monday, February 3rd: @reads.a.latte.thrillers
Tuesday, February 4th: @ifcatscouldread
Wednesday, February 5th: @books_with_bethany
Wednesday, February 5th: @paperbookreader
Thursday, February 6th: @catsonbookshelves
Friday, February 7th: @my_book_journey_
Friday, February 7th: @lets_talk_books_and_cats
Saturday, February 8th: @travelling.the.pages
Sunday, February 9th: @nurse_bookie
Sunday, February 9th: @sarahsbooktique
Monday, February 10th: @novelgossip
Tuesday, February 11th: @jessicamap
Wednesday, February 12th: @southernbellereading