About Finding Christmas
• Paperback: 384 pages
• Publisher: William Morrow Paperbacks (October 15, 2019)
With all the glittering decorations, twinkling lights, snow angels, gingerbread men and mistletoe, Christmas is Emmie's first love.
This year, she can't wait to share her favorite Christmas traditions with her boyfriend, Grant. She thinks he's "the one." So when Grant's hectic work schedule has him more "Bah Humbug" than "Ho, Ho, Ho," Emmie creates a holiday-themed scavenger hunt to help him find his Christmas spirit. At the end of the journey, Grant will arrive at the charming town of Christmas Point where she's planned a romantic weekend filled with holiday activities.
But Emmie's plan backfires when a mix-up has the wrong guy following her clues! Sam, a best-selling mystery writer, thinks Emmie's clever Christmas riddles are from his agent, who is trying to help him get over his epic writer's block.
When he arrives at Christmas Point and finds the stunned Emmie, he immediately feels she's someone special, but she can't see beyond the fact that the wrong guy has shown up. Inspired by the small, charming town, Sam decides to stay and convinces Emmie to join him in a little holiday fun while she waits for Grant.
When Grant finally shows up, Emmie is disappointed to discover he's not enjoying the activities she planned and can't help wonder if he's really the one for her. She also can't get Sam out of her mind and all the great times they had together. With Christmas coming fast, Emmie will need the magic of the season to help steer her in the direction of true love…
Social Media
Please use the hashtag #findingchristmas, and tag @tlcbooktours, @williammorrowbooks, and @traveltherapy.

Purchase Links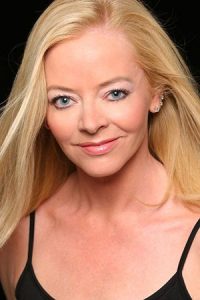 About Karen Schaler
Karen Schaler is a three-time Emmy Award–winning storyteller, author, screenwriter, journalist, and national TV host. She has written original screenplays for Netflix, Hallmark, and Lifetime Christmas movies, including the Netflix sensation A Christmas Prince. Karen wrote the Hallmark movie and novel Christmas Camp, and the sequel novella, Christmas Camp Wedding. Traveling to more than sixty-five countries as the creator and host of Travel Therapy TV, Karen is constantly inspired by the diverse people, places, and cultures she encounters. All of Karen's stories are uplifting, filled with heart and hope.
Find out more about Karen at her website, and connect with her on Facebook, Twitter, Instagram, and YouTube.
Instagram Features
Tuesday, October 15th: Instagram: @diaryofaclosetreader
Wednesday, October 16th: Instagram: @tarheelreader
Wednesday, October 16th: Instagram: @readinggirlreviews
Thursday, October 17th: Instagram: @lauralovestoread
Friday, October 18th: Instagram: @simplykelina
Sunday, October 20th: Instagram: @storiesandcoffee
Monday, October 21st: Instagram: @somekindofalibrary
Monday, October 21st: Instagram: @kmc_reads
Tuesday, October 22nd: Instagram: @megabunnyreads
Review Stops
Tuesday, October 15th: A Bookish Way of Life
Wednesday, October 16th: Ms. Nose in a Book
Thursday, October 17th: Laura's Reviews
Friday, October 18th: A Chick Who Reads
Tuesday, October 22nd: Booked J
Tuesday, October 22nd: Literary Quicksand
Wednesday, October 23rd: Satisfaction for Insatiable Readers
Friday, October 25th: View from the Birdhouse
Friday, October 25th: Broken Teepee
Monday, October 28th: The Reading Corner For All
Tuesday, October 29th: Lesa's Book Critiques
Wednesday, October 30th: Audio Killed the Bookmark