About No Judgments
• Paperback: 384 pages
• Publisher: William Morrow Paperbacks (September 24, 2019)
The storm of the century is about to hit Little Bridge Island, Florida—and it's sending waves crashing through Sabrina "Bree" Beckham's love life…
When a massive hurricane severs all power and cell service to Little Bridge Island—as well as its connection to the mainland—twenty-five-year-old Bree Beckham isn't worried . . . at first. She's already escaped one storm—her emotionally abusive ex—so a hurricane seems like it will be a piece of cake.
But animal-loving Bree does become alarmed when she realizes how many islanders have been cut off from their beloved pets. Now it's up to her to save as many of Little Bridge's cats and dogs as she can . . . but to do so, she's going to need help—help she has no choice but to accept from her boss's sexy nephew, Drew Hartwell, the Mermaid Café's most notorious heartbreaker.
But when Bree starts falling for Drew, just as Little Bridge's power is restored and her penitent ex shows up, she has to ask herself if her island fling was only a result of the stormy weather, or if it could last during clear skies too.
Social Media
Please use the hashtag #nojudgments and tag @tlcbooktours, @williammorrowbooks, and @officialmegcabot.

Purchase Links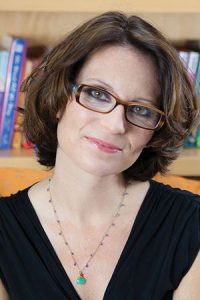 About Meg Cabot
Meg Cabot was born in Bloomington, Indiana. In addition to her adult contemporary fiction, she is the author of the bestselling young adult fiction series, The Princess Diaries. Over 25 million copies of her novels for children and adults have sold worldwide. Meg lives in Key West, FL, with her husband.
Find out more about Meg at her website, follow her blog, and connect with her on Facebook, Instagram, and Twitter.
Instagram Features
Tuesday, September 24th: Instagram: @jessicamap
Wednesday, September 25th: Instagram: @diaryofaclosetreader
Thursday, September 26th: Instagram: @owlslittlelibrary
Friday, September 27th: Instagram: @downtogetthefictionon
Saturday, September 28th: Instagram: @kraysbookclub
Sunday, September 29th: Instagram: @babygotbooks13
Monday, September 30th: Instagram: @bookapotamus
Tuesday, October 15th: Instagram: @simplykelina
Review Stops
Tuesday, September 24th: Instagram: @wherethereadergrows
Wednesday, September 25th: Jessicamap Reviews
Thursday, September 26th: Literary Quicksand
Friday, September 27th: A Bookish Affair
Monday, September 30th: Wall-to-Wall Books
Tuesday, October 1st: Instagram: @book.hang.o.ver
Thursday, October 3rd: Stranded in Chaos
Friday, October 4th: View from the Birdhouse
Monday, October 7th: Books and Blends
Tuesday, October 8th: PhDiva
Tuesday, October 8th: Satisfaction for Insatiable Readers
Wednesday, October 9th: Write – Read – Life
Wednesday, October 9th: Audio Killed the Bookmark
Friday, October 11th: Lesa's Book Critiques
Monday, October 14th: Instagram: @lauralovestoread
Wednesday, October 16th: Instagram: @girlsinbooks
Thursday, October 17th: Comfy Reading