About The Nanny
• Hardcover: 400 pages
• Publisher: William Morrow (September 10, 2019)
"The Nanny kept me in white-knuckled suspense until the very last page. Gilly Macmillan's breakout thriller is a dark and twisted version of Downton Abbey gone very, very wrong." — Tess Gerritsen, New York Times bestselling author
The New York Times bestselling author of What She Knew conjures a dark and unpredictable tale of family secrets that explores the lengths people will go to hurt one another.
When her beloved nanny, Hannah, left without a trace in the summer of 1988, seven-year-old Jocelyn Holt was devastated. Haunted by the loss, Jo grew up bitter and distant, and eventually left her parents and Lake Hall, their faded aristocratic home, behind.
Thirty years later, Jo returns to the house and is forced to confront her troubled relationship with her mother. But when human remains are accidentally uncovered in a lake on the estate, Jo begins to question everything she thought she knew.
Then an unexpected visitor knocks on the door and Jo's world is destroyed again. Desperate to piece together the gaping holes in her memory, Jo must uncover who her nanny really was, why she left, and if she can trust her own mother…
In this compulsively readable tale of secrets, lies, and deception, Gilly Macmillan explores the darkest impulses and desires of the human heart. Diabolically clever, The Nanny reminds us that sometimes the truth hurts so much you'd rather hear the lie.
Social Media
Please use the hashtag #thenanny and tag @williammorrowbooks, @gillymacmillan, and @tlcbooktours.

Purchase Links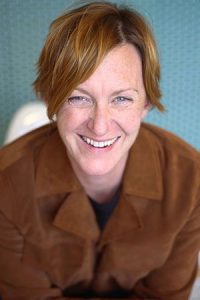 About Gilly Macmillan
Gilly Macmillan is the Edgar nominated and New York Times bestselling author of What She Knew, The Perfect Girl, Odd Child Out, I Know You Know, and The Nanny. She grew up in Swindon, Wiltshire and lived in Northern California in her late teens. She worked at The Burlington Magazine and the Hayward Gallery before starting a family. Since then she's worked as a part-time lecturer in photography, and now writes full-time. She resides in Bristol, England.
Find out more about Gilly at her website, and connect with her on Facebook, Instagram, and Twitter.
Instagram Features
Tuesday, September 10th: Instagram: @bookishanki
Tuesday, September 10th: Instagram: @jessicamap
Wednesday, September 11th: Instagram: @girlwithnoselfie
Thursday, September 12th: Instagram: @never_withouta_book
Friday, September 13th: Instagram: @simplykelina
Saturday, September 14th: Instagram: @crystals_library
Sunday, September 15th: Instagram: @downtogetthefictionon
Monday, September 16th: Instagram: @lauralovestoread
Tuesday, September 17th: Instagram: @somekindofalibrary
Review Stops
Tuesday, September 10th: A Pint-Sized Life
Wednesday, September 11th: Jessicamap Reviews
Thursday, September 12th: Instagram: @sunflower_book_lover
Friday, September 13th: Wall-to-Wall Books
Monday, September 16th: Instagram: @readingmama_reviews
Tuesday, September 17th: Instagram: @bookishanki
Wednesday, September 18th: Audio Killed the Bookmark
Thursday, September 19th: Instagram: @readingbetweenthe__wines
Friday, September 20th: Instagram: @jennsbookvibes
Monday, September 23rd: Bookapotamus
Tuesday, September 24th: JulzReads
Thursday, September 26th: The Pages In-Between
Friday, September 27th: A Dream Within a Dream
Friday, September 27th: Stranded in Chaos
Monday, September 30th: Jennifer ~ Tar Heel Reader
Tuesday, October 1st: A Bookish Way of Life
Wednesday, October 2nd: Instagram: @wherethereadergrows