Join us for an Instagram tour for
Mass Market Paperback
Publisher: Kensington
Near the creek that runs behind her Pennsylvania house, Willow Bellamy has converted an old barn into an art school—though the place does still have some animal inhabitants, including Rembrandt, the owl who lives up in the rafters. And while it's important for any artist to have a vision, Willow can sometimes see things others can't, just like her mother and grandmother before her. Not that she would exactly call herself a witch . . .
When some local merchants gather in the studio for a painting party, they focus their attention on a still life with flowers and an assortment of garden tools, including antique pruning shears that soon disappear—at the same time despised restaurant owner Evangeline Fletcher is murdered. Willow must use all her gifts to find the killer, although it means teaming up with a handsome, mysterious detective whom Willow fears she may have accidentally conjured from a canvas. This investigation is sure to be a hoot . . .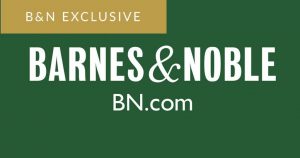 About Bethany Blake
Bethany Blake lives in a small, quaint town in Pennsylvania with her three daughters. When she's not writing, cooking for pets and people or riding horses, she's wrangling a menagerie of furry family members that includes a nervous pit bull, a fearsome feline, a blind goldfish, and an attack cardinal named Robert.
Connect with Bethany
Instagram tour:
Monday, October 28th: @pnwbookworm
Tuesday, October 29th: @bookncatsncoffee
Wednesday, October 30th: @jennblogsbooks
Friday, November 1st: @beritaudiokilledthebookmark
Friday, November 1st: @geronimoreads
Sunday, November 3rd: @crystals_library
Monday, November 4th: @thesketchyreader
Monday, November 4th: @hollyslittlebookreviews
Tuesday, November 5th: @180_looks_with_books
Thursday, November 7th: @notinjersey
Friday, November 8th: @_ebl_inc_