Join us for an Instagram tour for
Mass Market Paperback: 
Publisher: Kensington
First in a new series!
Someone is trying to turn Portland High into a school for scandal with a gossipy website called Dirty Laundry. The latest target of ruinous rumors is newly elected PTA president Sandra Wallage. After a heated meeting with outraged parents, Sandra runs into fellow school mom and private investigator Maya Kendrick, who's discovered the person behind the website. But when the women storm into the venomous gossip columnist's office they find a lifeless body—along with a confession.
Although the police rule the death a suicide, Maya suspects an injured party hung the Dirty Laundry creator out to dry. Maya already has a PI partner—but she's pregnant, and sonograms and stakeouts tend to conflict. So when Sandra volunteers for a crash course in sleuthing, Maya accepts the help. But as these unlikely partners study the clues, a killer plans to teach them a lesson . . .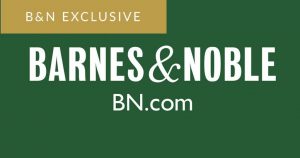 About Lee Hollis
Lee Hollis is the pen name for a brother and sister writing team. Rick Copp is a veteran film and television writer/producer and also the author of two other mystery novel series. He lives in Palm Springs, California. Holly Simason is an award winning food and cocktails columnist for the Mount Desert Islander newspaper in Bar Harbor, Maine, where she resides.
Connect with Lee Hollis
Instagram tour:
Monday, September 2nd: @pnwbookworm
Tuesday, September 3rd: @storied.adventures
Tuesday, September 3rd: @notinjersey
Thursday, September 5th: @180_looks_with_books
Friday, September 6th: @jennblogsbooks
Saturday, September 7th: @beritaudiokilledthebookmark
Sunday, September 8th: @hollyslittlebookreviews
Friday, September 13th: @_ebl_inc_
TOUR REPLAY: @TLCBookTours