About The Hound of Justice
• Paperback: 352 pages
• Publisher: Harper Voyager (July 30, 2019)
Dr. Janet Watson and covert agent Sara Holmes, introduced in the acclaimed A Study in Hour, continue their dangerous investigation into the new American Civil War with the help of fresh allies, advanced technology, and brilliant deduction in this superb reimagining of Sherlock Holmes.
It's been two months since Dr. Janet Watson accepted an offer from Georgetown University Hospital. The training for her new high-tech arm is taking longer than expected, however, leaving her in limbo. Meanwhile, her brilliant friend and compatriot, Sara Holmes, has been placed on leave–punishment for going rogue during their previous adventure.
After an extremist faction called the Brotherhood of Redemption launched a failed assassination attempt on the president that caused mass destruction, Holmes, who is now operating in the shadows, takes on the task of investigating the Brotherhood. Holmes is making progress when she abruptly disappears.
When Watson receives a mysterious message from Holmes's cousin Micha that indicates that Sara Holmes' disappearance might be connected to the Brotherhood and to Adler Industries, Watson and Micha go on a high-stakes mission to reunite with Holmes once more.
Together, Watson, Holmes and Micha embark on a thrilling, action-packed journey through the deep South to clear Holmes's name, thwart the Brotherhood's next move, and most important, bring their nemesis to justice for the atrocities she's committed in the New Civil War.
Social Media
Please use the hashtag #thehoundofjustice and tag @tlcbooktours and @harpervoyagerus.

Purchase Links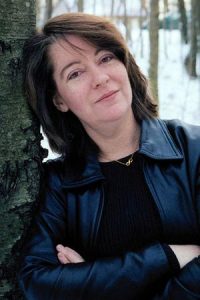 About Claire O'Dell
Claire O'Dell grew up in the suburbs of Washington, D.C., in the years of the Vietnam War and the Watergate Scandal. She attended high school just a few miles from the house where Mary Surratt once lived and where John Wilkes Booth planned for Lincoln to die. All this might explain why she spent so much time in the history and political science departments at college. Claire currently lives in Manchester, Connecticut, with her family and two idiosyncratic cats.
Find out more about Claire at her website, and connect with her on Facebook and Twitter.
Instagram Features
Tuesday, July 30th: Instagram: @jennblogsbooks
Wednesday, July 31st: Instagram: @pieladybooks
Saturday, August 3rd: Instagram: @rebeccas.reading.rambles
Sunday, August 4th: Instagram: @shleythebookslayer
Monday, August 5th: Instagram: @thriftybibliophile
Monday, August 5th: Instagram: @allie_reads
Saturday, August 24th: Instagram: @_ebl_inc_
TOUR REPLAY: @TLCBookTours
Review Stops
Tuesday, July 30th: Iwriteinbooks's blog
Friday, August 2nd: Instagram: @spinatale
Monday, August 5th: Instagram: @hooked.by.books
Tuesday, August 6th: Instagram: @jannakay_reads
Wednesday, August 7th: Reading Reality
Thursday, August 8th: Ms. Nose in a Book
Friday, August 9th: Jathan & Heather
Friday, August 9th: The Book Diva's Reads
Monday, August 12th: Instagram: @neverwithoutmybook
Tuesday, August 13th: Instagram: @gatticus_finch
Tuesday, August 20th: Literary Quicksand
Friday, August 23rd: Live, Read, and Prosper