About The Boy with Blue Trousers
• Hardcover: 432 pages
• Publisher: Head of Zeus (August 1, 2019)
On the goldfields of 19th century Australia, two very different girls are trying to escape their past. English governess Violet Hartley has fled from England after a scandalous liaison. Now she is angling for a rich husband and a new life. Little Cat is fleeing from her home in Southern China after killing the powerful old man who tried to rape her. Disguised as a boy, she joins the huge Chinese workforce on the goldfields of South Australia. But the son of the murdered man is on her trail, intent on vengeance and Violet Hartley becomes first suspicious, then jealous of the delicate looking Chinese boy.
Social Media
Please use the hashtag #theboywithbluetrousers and tag @tlcbooktours, @caroljonesauthor, and @headofzeus.

Purchase Links – Canada
Purchase Links – Australia
Purchase Links – UK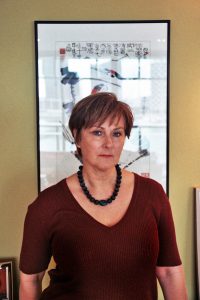 About Carol Jones
Carol Jones is the author of The Concubine's Child.
Find out more about Carol at her website, and connect with her on Instagram.
Instagram Features
Sunday, July 21st: Instagram: @midnightbookgirl_
Monday, July 22nd: Instagram: @keeperofpages
Tuesday, July 23rd: Instagram: @littlewaller
Wednesday, July 24th: Instagram: @bookishuniversee
Thursday, July 25th: Instagram: @zubscovered
Friday, July 26th: Instagram: @sam_the_fangirl_
Saturday, July 27th: Instagram: @whatsallyreadnext
Sunday, July 28th: Instagram: @lostinthepageswithjess
Monday, July 29th: Instagram: @halfdesertedstreets
Wednesday, July 31st: Instagram: @oasisgirlmd
Sunday, August 18th: Instagram: @jestandhearts
Monday, August 19th: Instagram: @remarkablylisa
Tuesday, August 20th: Instagram: @christinastephaniereads
Wednesday, August 21st: Magnolia Reads
Monday, August 26th: Instagram: @love_my_dane_dolly_
Tuesday, August 27th: Instagram: @em_digs_books
Wednesday, August 28th: Instagram: @hooked_to_books
TOUR REPLAY: @TLCBookTours