About Protect the Prince
• Paperback: 448 pages
• Publisher: Harper Voyager (July 2, 2019)
Magic, murder, adventure, and romance combine in this second novel in the exciting Crown of Shards saga from New York Times and USA Today bestselling author Jennifer Estep.
Everleigh Blair might be the new gladiator queen of Bellona, but her problems are far from over.
First, Evie has to deal with a court full of arrogant, demanding nobles, all of whom want to get their greedy hands on her crown. As if that wasn't bad enough, an assassin tries to kill Evie in her own throne room.
Despite the dangers, Evie goes ahead with a scheduled trip to the neighboring kingdom of Andvari in order to secure a desperately needed alliance. But complicating matters is the stubborn Andvarian king, who wants to punish Evie for the deaths of his countrymen during the Seven Spire massacre.
Dark forces are also at work inside the Andvarian palace, and Evie soon realizes that no one is safe. Worse, her immunity to magic starts acting in strange, unexpected ways, which makes Evie wonder whether she is truly strong enough to be a Winter Queen.
Evie's magic, life, and crown aren't the only things in danger—so is her heart, thanks to Lucas Sullivan, the Andvarian king's bastard son and Evie's … well, Evie isn't quite sure what Sullivan is to her.
Only one thing is certain—protecting a prince might be even harder than killing a queen…
Social Media
Please use the hashtag #protecttheprince and tag @tlcbooktours and @harpervoyagerus.

Purchase Links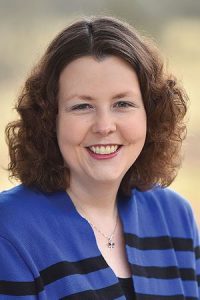 About Jennifer Estep
Jennifer Estep is a New York Times, USA Today, and internationally bestselling author who prowls the streets of her imagination in search of her next fantasy idea.
Find out more about Jennifer at her website, and connect with her on Facebook and Twitter.
Instagram Features
Tuesday, July 2nd: Instagram: @giuliland
Wednesday, July 3rd: Instagram: @booktwinsreviews1
Thursday, July 4th: Instagram: @amanda.the.bookish
Friday, July 5th: Instagram: @laceybooklovers
Saturday, July 6th: Instagram: @readforevermore
Sunday, July 7th: Instagram: @simplykelina
Monday, July 8th: Instagram: @thepagesinbetween
Monday, July 8th: Instagram: @books.coffee.cats
Tuesday, July 9th: Instagram: @thecityofdarkclockwork
Review Stops
Tuesday, July 2nd: Reading Reality
Wednesday, July 3rd: Iwriteinbooks's blog
Thursday, July 4th: Book by Book
Friday, July 5th: Instagram: @spinatale
Tuesday, July 9th: The Reading Corner For All
Wednesday, July 10th: Into the Hall of Books
Thursday, July 11th: Instagram: @sarahandherbookshelves
Monday, July 15th: Ms. Nose in a Book
Tuesday, July 16th: The Desert Bibliophile
Wednesday, July 17th: Broken Teepee
Sunday, July 21st: Hopelessly Devoted Bibliophile (Protect the Prince) and Hopelessly Devoted Bibliophile (Kill the Queen)
Monday, July 22nd: From the TBR Pile
Wednesday, July 24th: Instagram: @love.books.and.coffee
Thursday, July 25th: Instagram: @kaylagetsread
Friday, July 26th: My Guilty Obsession
Monday, August 19th: Diary of a Stay at Home Mom