Join us for a "Christmas in July" Instagram tour for
Mass Market Paperback: 304 pages
Publisher: St. Martin's Paperbacks (September 24, 2019)
It's Christmastime and everyone is heading to Torte, the most cheerful bakery in town. There's no place like home for the homicide…
Ashland, Oregon, looks as pretty as a postcard this holiday season. The halls are decked, stockings hung, and eyes are all aglow-mostly thanks to the buttered rum. Jules Capshaw and her staff at Torte are busier than ever. . . still, even the town's most in-demand bakers need to take a break. So Jules invites everyone to celebrate at the local Winchester Inn's Dickens Feast, a six-course extravaganza with Yorkshire Pudding, Christmas goose, and all the trimmings. But as the weather outside becomes frightful, things inside turn less delightful when one of the guests ends up as dead as Scrooge's doornail. Now it's up to Jules and her helpers to make a list of suspects?and check it twice?to try to find out who's naughty, who's nice, and who's guilty of murder…
The Bakeshop mysteries are:
"Delicious." RT Book Reviews
"Marvelous." Fresh Fiction

Purchase Links
About Ellie Alexander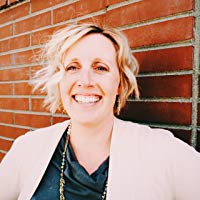 ELLIE ALEXANDER is a Pacific Northwest native who spends ample time testing pastry recipes in her home kitchen or at one of the many famed coffeehouses nearby. When she's not coated in flour, you'll find her outside exploring hiking trails and trying to burn off calories consumed in the name of "research." Ellie is the author of the Bakeshop Mysteries, including Another One Bites the Crust. Find her on Facebook to learn more!
Connect with Ellie
Instagram tour:
Monday, July 22nd: @angelareadsbooks
Tuesday, July 23rd: @one_more_paige
Wednesday, July 24th: @bookishblissandbeauty
Thursday, July 25th: @bookclubwithbite
Friday, July 26th: @pieladybooks
Saturday, July 27th: @bookishwinterwitch
Sunday, July 28th: @_ebl_inc_
Sunday, July 28th: @beauty_andthebook_
TOUR REPLAY: @TLCBookTours