About Waisted
• Hardcover: 288 pages
• Publisher: Atria Books (May 21, 2019)
In this provocative, wildly entertaining, and compelling novel, seven women enrolled in an extreme weight loss documentary discover self-love and sisterhood as they enact a daring revenge against the exploitative filmmakers.
Alice and Daphne, both successful and accomplished working mothers, harbor the same secret: obsession with their weight overshadows concerns about their children, husbands, work—and everything else of importance in their lives. Scales terrify them.
Daphne, plump in a family of model-thin women, learned only slimness earns admiration at her mother's knee. Alice, break-up skinny when she met her husband, risks losing her marriage if she keeps gaining weight.
The two women meet at Waisted. Located in a remote Vermont mansion, the program promises fast, dramatic weight loss, and Alice, Daphne, and five other women are desperate enough to leave behind their families for this once-in-a-lifetime opportunity. The catch? They must agree to always be on camera; afterward, the world will see Waisted: The Documentary.
The women soon discover that the filmmakers have trapped them in a cruel experiment. With each pound lost, they edge deeper into obsession and instability…until they decide to take matters into their own hands.
Social Media
Please use the hashtag #waisted and tag @tlcbooktours, @randysusanmeyersauthor, and @atriabooks.

Purchase Links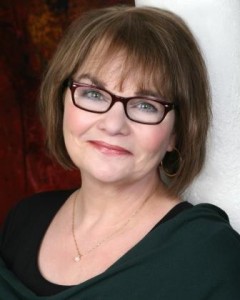 About Randy Susan Meyers
Randy Susan Meyers is the bestselling author of Waisted, Accidents of Marriage, The Comfort of Lies, The Murderer's Daughters, and The Widow of Wall Street. Her books have twice been finalists for the Mass Book Award and named "Must Read Books" by the Massachusetts Center for the Book. She lives with her husband in Boston, where she teaches writing at the Grub Street Writers' Center.
Find out more about Randy at her website, and connect with her on Facebook, Twitter, and Instagram.
Tour Stops
Tuesday, May 21st: Instagram: @readingmama_reviews
Wednesday, May 22nd: BookNAround
Thursday, May 23rd: The Desert Bibliophile
Friday, May 24th: A Bookish Way of Life
Monday, May 27th: Stranded in Chaos
Wednesday, May 29th: As I turn the pages
Thursday, May 30th: Read Like a Mother
Thursday, May 30th: Books and Bindings
Friday, May 31st: Into the Hall of Books
Monday, June 3rd: Brooke's Books and Brews
Wednesday, June 5th: Laura's Reviews
Wednesday, June 5th: Girl Who Reads
Thursday, June 6th: Thoughts From a Highly Caffeinated Mind
Friday, June 7th: Doing Dewey