Join us for an Instagram tour for
Paperback: 304 Pages
Publisher: Kensington (June 25, 2019)
Is love just something you find in books?
Six months ago, writer and bookstore owner Maddie Hanson was left at the altar. Since then, she's had zero interest in romance—despite the fact that she runs a book club full of sexy eligible bachelors. But when her latest novel is panned by an anonymous blogger who goes by the name Silver Fox—and who accuses her of knowing nothing about passion—she decides to prove her nemesis wrong by seeking a romance hero in real life . . .
There's the smoldering rock musician, the bookish college professor, and her competitive childhood friend who may want to steal her bookstore more than her heart. Even Silver Fox is getting in on the action, sending Maddie alarmingly—and intoxicatingly—flirtatious emails. And that's not all. Her ex wants her back.
Now Maddie is about to discover that like any good story, life has twists and turns, and love can happen when you least expect it—with the person you least expect . .

Purchase Links
About Mary Ann Marlowe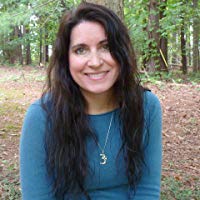 Some Kind of Magic is Mary Ann Marlowe's first novel. When not writing, she works by day as a computer programmer/DBA. She spent ten years as a university-level French professor, and her resume includes stints as an au pair in Calais, a hotel intern in Paris, a German tutor, a college radio disc jockey, and a webmaster for several online musician fandoms, plus she has a second-degree black belt. She has lived in twelve states and three countries and loves to travel. She now lives in central Virginia where she is hard at work on her second novel. She loves to hear from readers and can be reached through her website at www.maryannmarlowe.com, on Facebook, www.facebook.com/marlowemaryann/, and at twitter.com/maryannmarlowe.
Connect with Mary Ann
Instagram tour:
Saturday, June 22nd: @tlcbooktours – giveaway
Monday, June 24th: @nerdybooknurse
Tuesday, June 25th: @downtogetthefictionon
Wednesday, June 26th: @shereadswithcats
Thursday, June 27th: @my_book_journey
Friday, June 28th: @cassies_books_reviews
Saturday, June 29th: @crystals_library
Sunday, June 30th: @sarahs_reads
Monday, July 1st: @angelareadsbooks