Join us for an Instagram and review tour for
Paperback: 298 Pages
Publisher: Lake Union Publishing (May 7, 2019)
It was to be the perfect wedding—until the bride disappeared.
Annie Taft's wedding is four days away, and it will be one of the grandest anyone can remember in her small South Carolina town. Preparations are in order. Friends and family are gathering in anticipation. Everything is going according to plan. Except that Annie herself has vanished. Did she have second thoughts?
Or has something much worse happened to the bride-to-be?
As the days pass, the list of suspects in her disappearance grows. Could it be the recently released man a young Annie misidentified as her mother's killer? Could it be someone even closer to her?
While her loved ones frantically try to track her down, they're forced to grapple with their own secrets—secrets with the power to reframe entire relationships, leaving each to wonder how well they really knew Annie and how well they know themselves.

Purchase Links
About Marybeth Mayhew Whalen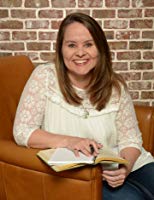 Marybeth Mayhew Whalen is the author of When We Were Worthy, The Things We Wish Were True, and five previous novels. She speaks to women's groups around the United States and is the cofounder of the popular women's fiction site She Reads (www.shereads.org). Marybeth and her husband, Curt, have been married for twenty-seven years and are the parents of six children. Marybeth divides her time between the suburbs of Charlotte, North Carolina, and the coastline of Sunset Beach, North Carolina. You can find her at www.marybethwhalen.com.
Connect with Marybeth
Instagram tour:
Monday, May 6th: @lifeinlit
Monday, May 6th: @booknerdingout
Tuesday, May 7th: @chapter_break
Wednesday, May 8th: @jessicamap
Thursday, May 9th: @readingbetweenthe_wines
Friday, May 10th: @bookishwinterwitch
Sunday, May 12th: @readwithjamie
Monday, May 13th: @fortheloveofbooks85
Tuesday, May 21st: @meganthemeganerd
TOUR REPLAY: @TLCBookTours
Review tour:
Monday, May 6th: Audio Killed the Bookmark and @beritaudiokilledthebookmark
Wednesday, May 8th: Tales of a Book Addict
Friday, May 10th: Booked on a Feeling
Monday, May 13th: Write Read Life
Monday, May 13th: @libraryinprogress
Wednesday, May 15th: Tar Heel Reader and @tarheelreader
Thursday, May 16th: Books Before Bedtime and @booksbeforebedtime
Friday, May 17th: Thoughts on This 'n That
Friday, May 17th: The Pages In-Between and @thepagesinbetween
Monday, May 20th: Where the Reader Grows and @wherethereadergrows
Tuesday, May 21st: Books and Cats and Coffee and @bookncatsncoffee
Wednesday, May 22nd: She Reads with Cats and @shereadswithcats
Thursday, May 23rd: A Bookish Way of Life
Tuesday, May 23rd: Dreams, Etc.
Friday, May 24th: Novel Gossip and @novelgossip
Tuesday, May 28th: Books & Bindings
Wednesday, May 29th: The Meganerd Blog and @meganthemeganerd
Thursday, May 30th: Thoughts from a Highly Caffeinated Mind
Thursday, May 31st: Bookmark Lit