Join us for an Instagram tour for
Mass Market Paperback: 320 Pages
Publisher: St. Martin's Paperbacks (December 30, 2014)
Welcome to Torte-a friendly, small-town family bake shop where the treats are so good that, sometimes, it's criminal…
After graduating from culinary school, Juliet Capshaw returns to her quaint hometown of Ashland, Oregon, to heal a broken heart and help her mom at the family bakery. The Oregon Shakespeare Festival is bringing in lots of tourists looking for some crumpets to go with their heroic couplets. But when one of Torte's customers turns up dead, there's much ado about murder…
The victim is Nancy Hudson, the festival's newest board member. A modern-day Lady Macbeth, Nancy has given more than a few actors and artists enough reasons to kill her…but still. The silver lining? Jules's high school sweetheart, Thomas, is the investigator on the case. His flirtations are as delicious as ever, and Jules can't help but want to have her cake and eat it too. But will she have her just desserts? Murder might be bad for business, but love is the sweetest treat of all…
Learn more about Ellie Alexander's books on her YouTube channel!

Purchase Links
About Ellie Alexander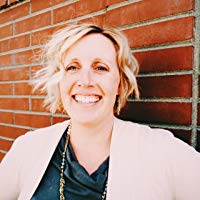 ELLIE ALEXANDER is a Pacific Northwest native who spends ample time testing pastry recipes in her home kitchen or at one of the many famed coffeehouses nearby. When she's not coated in flour, you'll find her outside exploring hiking trails and trying to burn off calories consumed in the name of research. You can friend her on Facebook to learn more!
Connect with Ellie
Instagram tour:
Monday, March 18th: @livethecozylife
Tuesday, March 19th: @createexploreread
Wednesday, March 20th: @theliteraryllama
Thursday, March 21st: @oddandbookish
Friday, March 22nd: @_ebl_inc_
Saturday, March 23rd: @bookishconnoisseur
Sunday, March 24th: @jennblogsbooks
Monday, March 25th: @sarahs_reads
TOUR REPLAY: @TLCBookTours