About The Allies
• Hardcover: 464 pages
• Publisher: National Geographic (November 13, 2018)
Best-selling author Winston Groom tells the complex story of how Franklin Roosevelt, Winston Churchill, and Joseph Stalin–the three iconic and vastly different Allied leaders–aligned to win World War II and created a new world order.
By the end of World War II, 59 nations were arrayed against the axis powers, but three great Allied leaders–Franklin Roosevelt, Winston Churchill, and Joseph Stalin–had emerged to control the war in Europe and the Pacific. Vastly different in upbringing and political beliefs, they were not always in agreement–or even on good terms. But, often led by Churchill's enduring spirit, in the end these three men changed the course of history. Using the remarkable letters between the three world leaders, enriching narrative details of their personal lives, and riveting tales of battles won and lost, best-selling historian Winston Groom returns to share one of the biggest stories of the 20th century: The interwoven and remarkable tale, and a fascinating study of leadership styles, of three world leaders who fought the largest war in history.
Social Media
Please use the hashtag #theallies and tag @tlcbooktours.

Purchase Links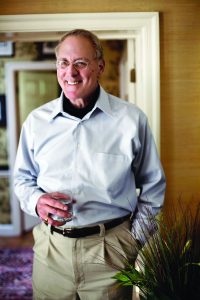 About Winston Groom
Winston Groom is the author of fifteen previous books, including Vicksburg, 1863, Patriotic Fire, Shrouds of Glory, Forrest Gump, and Conversations with the Enemy (with Duncan Spencer), which was a Pulitzer Prize finalist. He lives with his wife and daughter in Alabama.
Tour Stops
Thursday, November 15th: Man of La Book
Tuesday, November 20th: Literary Quicksand
Tuesday, November 27th: Instagram: @giuliland
Wednesday, November 28th: Iwriteinbooks's blog
Friday, December 7th: Instagram: @crystal_clears_the_shelves
Friday, December 14th: Instagram: @sjwonderlandz
Monday, December 17th: The Paperback Pilgrim