Paperback: 320 Pages
Publisher: Graydon House; Original edition (March 1, 2019)
In the tradition of the lush historical dramas of Kate Morton, Philippa Gregory and Barbara Erskine, USA TODAY bestselling author Nicola Cornick's The Woman in the Lake is a delicious tale of jealousy, greed, plotting and revenge that spans the generations between decadent Georgian society and present day.
Discover why Publishers Weekly calls Nicola Cornick "a rising star"—watch for The Woman in the Lake, coming soon from Graydon House.
About Nicola Cornick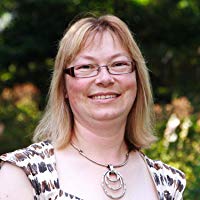 Connect with Nicola
Nicola's TLC Book Tours TOUR STOPS
Monday, February 18th: @girlsinbooks
Tuesday, February 19th: Reading Reality
Wednesday, February 20th: Patricia's Wisdom
Thursday, February 21st: A Bookish Way of Life
Friday, February 22nd: Staircase Wit
Monday, February 25th: Broken Teepee
Tuesday, February 26th: Diary of a Stay at Home Mom
Wednesday, February 27th: Thoughts from a Highly Caffeinated Mind
Thursday, February 28th: Kahakai Kitchen
Monday, March 4th: 100 Pages a Day
Tuesday, March 5th: From the TBR Pile
Wednesday, March 6th: Jessicamap Reviews and @jessicamap
Thursday, March 7th: Jathan and Heather
Friday, March 8th: Rockin' Book Reviews
Monday, March 11th: Book by Book
Tuesday, March 12th: Booktimistic and @booktimistic
Wednesday, March 13th: Amy's Book-et List
Thursday, March 14th: Fiction Aficionado
Friday, March 15th: The Sketchy Reader
Friday, March 15th: Kritter's Ramblings
Monday, March 18th: @thecaffeinated_bibliophile and The Caffeinated Bibliophile
Tuesday, March 19th: What is This Book About
Wednesday, March 20th: Wining Wife
.