Join us for an Instagram tour for
Mass Market Paperback: 320 Pages
Publisher: Zebra (January 29, 2019)
In New York Times bestselling author Marie Force's dazzling historical romance debut, the clock is ticking for a wealthy Duke who must marry by his thirtieth birthday—or lose his title . . .
Derek Eagan, the dashing Duke of Westwood, is well aware of his looming deadline. But weary of tiresome debutantes, he seeks a respite at his country home in Essex—and encounters a man digging on his property. Except he's not a man. He's a very lovely woman. Who suddenly faints at his feet.
Catherine McCabe's disdain for the aristocracy has already led her to flee an arranged marriage with a boorish Viscount. The last thing she wants is to be waylaid in a Duke's home. Yet, she is compelled to stay by the handsome, thoughtful man who introduces himself as the Duke's estate manager.
Derek realizes two things immediately: he is captivated by her delicate beauty, and to figure out what she was up to, Catherine must not know he is the Duke. But as they fall passionately in love, Derek's lie spins out of control. Will their bond survive his deception, not to mention the scorned Viscount's pursuit? Most important, can Catherine fall in love all over again—this time with the Duke?

Purchase Links
About Marie Force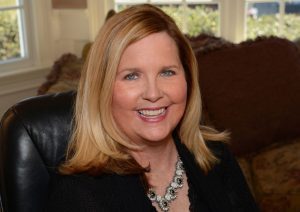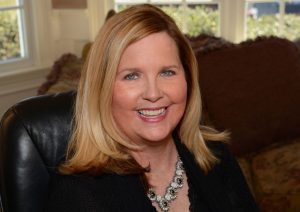 Marie Force is the New York Times bestselling author of contemporary romance, including the indie-published Gansett Island Series and the Fatal Series from Harlequin Books. In addition, she is the author of the Butler, Vermont Series, the Green Mountain Series and the erotic romance Quantum Series. In 2019, her new historical Gilded series from Kensington Books will debut with Duchess By Deception.
All together, her books have sold 7 million copies worldwide, have been translated into more than a dozen languages and have appeared on the New York Times bestseller list 29 times. She is also a USA Today and Wall Street Journal bestseller, a Speigel bestseller in Germany, a frequent speaker and publishing workshop presenter as well as a publisher through her Jack's House Publishing romance imprint. She is a two-time nominee for the Romance Writers of America's RITA® award for romance fiction.
Her goals in life are simple–to finish raising two happy, healthy, productive young adults, to keep writing books for as long as she possibly can and to never be on a flight that makes the news.
Join Marie's mailing list on her website at marieforce.com for news about new books and upcoming appearances in your area.
Connect with Marie
Instagram tour:
Monday, January 28th: @tlcbooktours – giveaway
Monday, January 28th: @addicted_to_reading_
Tuesday, January 29th: @mandyvoss
Wednesday, January 30th: @book_hangover88
Thursday, January 31st: @oddandbookish
Friday, February 1st: @novelmombooks
Saturday, February 2nd: @radbabesread
Monday, February 11th: @remarkablylisa