An adventure into history and the human spirit!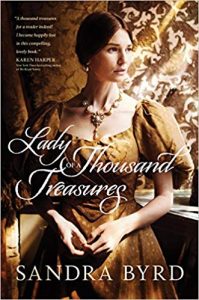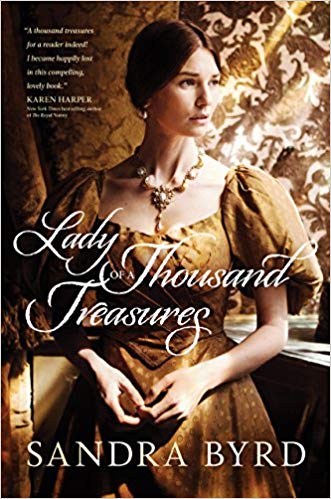 Lady of a Thousand Treasures by Sandra Byrd
Miss Eleanor Sheffield is a talented evaluator of antiquities, trained to know the difference between a genuine artifact and a fraud. But with her father's passing and her uncle's decline into dementia, the family business is at risk. In the Victorian era, unmarried Eleanor cannot run Sheffield Brothers alone.
The death of a longtime client, Baron Lydney, offers an unexpected complication when Eleanor is appointed the temporary trustee of the baron's legendary collection. She must choose whether to donate the priceless treasures to a museum or allow them to pass to the baron's only living son, Harry–the man who broke Eleanor's heart.
Eleanor distrusts the baron's motives and her own ability to be unbiased regarding Harry's future. Harry claims to still love her and Eleanor yearns to believe him, but his mysterious comments and actions fuel her doubts. When she learns an Italian beauty accompanied him on his return to England, her lingering hope for a future with Harry dims.
With the threat of debtor's prison closing in, Eleanor knows that donating the baron's collection would win her favor among potential clients, saving Sheffield Brothers. But the more time she spends with Harry, the more her faith in him grows. Might Harry be worthy of his inheritance, and her heart, after all? As pressures mount and time runs out, Eleanor must decide whom she can trust–who in her life is false or true, brass or gold–and what is meant to be treasured.

Purchase Links
___________________________
The acclaimed author of Little Broken Things returns with another "race-to-the-finish family drama" (People) about a single mother who becomes embroiled in a mystery that threatens to tear apart what's left of her family.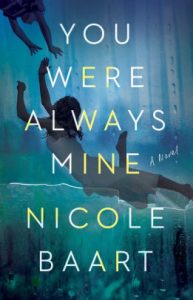 You Were Always Mine by Nicole Baart
Jessica Chamberlain, newly separated and living with her two sons in a small Iowa town, can't believe that a tragedy in another state could have anything to do with her. But when her phone rings one quiet morning, her world is shattered. As she tries to pick up the pieces and make sense of what went wrong, Jess begins to realize that a tragic death is just the beginning. Soon she is caught in a web of lies and half-truths—and she's horrified to learn that everything leads back to her seven-year-old adopted son, Gabriel.
Years ago, Gabe's birth mother requested a closed adoption and Jessica was more than happy to comply. But when her house is broken into and she discovers a clue that suggests her estranged husband was in close contact with Gabe's biological mother, she vows to uncover the truth at any cost. A harrowing story of tenacious love and heartbreaking betrayal, You Were Always Mine is about the wars we wage to keep the ones we love close, perfect for fans of Liane Moriarty and Jodi Picoult.
"Tense, emotionally-charged, and at times frightening, You Were Always Mine opened my eyes to the dark side of adoption.  With characters that are true to life and a tremendous depth of knowledge into a shocking subject matter, this is Baart's best book yet.  Completely engrossing!"–Mary Kubica, New York Times bestselling author of The Good Girl
"Mothers everywhere will recognize and celebrate the fierce, imperfect strength of Jessica Chamberlain as she tries to parent her sons—one birthed and one adopted—in the wake of her estranged husband's death. A startlingly authentic mix of suspense, grief, and family drama, You Were Always Mine reconstructs the pieces of a shattered life to reveal the darkness that destroyed it. You will never look at adoption the same way again."–Mindy Mejia, author of Everything You Want Me To Be and Leave No Trace

Purchase Links
___________________________
In a most improbable friendship, she found love. In a world where women were silenced, she found her voice.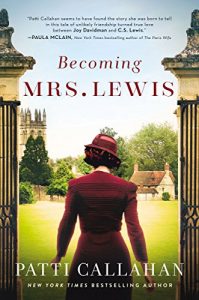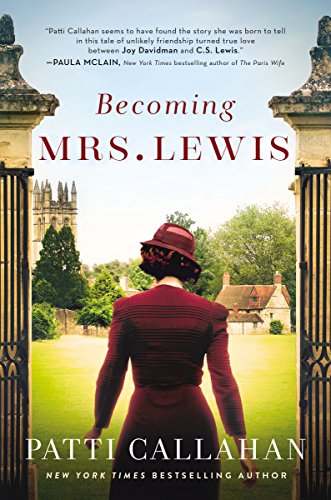 Becoming Mrs. Lewis: The Improbable Love Story of Joy Davidman and C. S. Lewis  by Patti Callahan
From New York Times bestselling author Patti Callahan comes an exquisite novel of Joy Davidman, the woman C. S. Lewis called "my whole world." When poet and writer Joy Davidman began writing letters to C. S. Lewis—known as Jack—she was looking for spiritual answers, not love. Love, after all, wasn't holding together her crumbling marriage. Everything about New Yorker Joy seemed ill-matched for an Oxford don and the beloved writer of Narnia, yet their minds bonded over their letters. Embarking on the adventure of her life, Joy traveled from America to England and back again, facing heartbreak and poverty, discovering friendship and faith, and against all odds, finding a love that even the threat of death couldn't destroy.
In this masterful exploration of one of the greatest love stories of modern times, we meet a brilliant writer, a fiercely independent mother, and a passionate woman who changed the life of this respected author and inspired books that still enchant us and change us. Joy lived at a time when women weren't meant to have a voice—and yet her love for Jack gave them both voices they didn't know they had.
At once a fascinating historical novel and a glimpse into a writer's life, Becoming Mrs. Lewis is above all a love story—a love of literature and ideas and a love between a husband and wife that, in the end, was not impossible at all.
Check out this audio clip of chapters 1 & 2: CLICK HERE

Purchase Links
___________________________
Two centuries after the Salem witch trials, there's still one witch left in Massachusetts. But she doesn't even know it.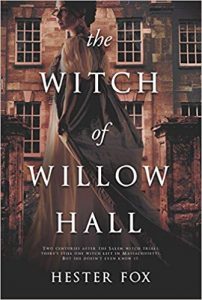 The Witch of Willow Hall by Hester Fox
Take this as a warning: if you are not able or willing to control yourself, it will not only be you who suffers the consequences, but those around you, as well.
New Oldbury, 1821
In the wake of a scandal, the Montrose family and their three daughters—Catherine, Lydia and Emeline—flee Boston for their new country home, Willow Hall.
The estate seems sleepy and idyllic. But a subtle menace creeps into the atmosphere, remnants of a dark history that call to Lydia, and to the youngest, Emeline.
All three daughters will be irrevocably changed by what follows, but none more than Lydia, who must draw on a power she never knew she possessed if she wants to protect those she loves. For Willow Hall's secrets will rise, in the end…

Purchase Links
___________________________

Please fill out our super short registration form (click the "Enter Now" button above) by October 31st for a chance to win a set of up to ten copies of one of these great books for your book club! We will randomly choose a winner at the end of the month. This contest is open to clubs in the US only (our apologies to friends in other countries). 
Best of luck!
We 
LOVE

 Book Clubs!