To get your book club in the mood for the holidays, we have gathered up some wonderful titles for this special CHRISTMAS IS COMING book club giveaway!
__________________________________
Join award-winning author Melody Carlson for a Christmas story that will warm your heart and have you dreaming of your own enchanted seaside holiday.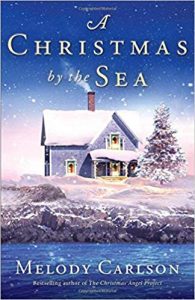 A Christmas by the Sea by Melody Carlson
When Wendy Harper inherits her family's beachside cottage in Seaside, Maine, she sees it as a way to finally pay off the debts that have mounted since her husband died. But before it can be sold, the neglected property must be renovated. She and her 12-year-old son Jackson move in–temporarily, she reminds him–in order to do the work themselves, even though Christmas is coming. The charming town, along with local craftsman Caleb Colton, pulls on both Wendy and Jackson, who even registers himself for school in a bid to get his mom to move them there permanently. Wendy knows that the most responsible thing to do is to sell the cottage and return to Ohio, but the lure of the sea is hard to resist.

Purchase Links
__________________________________
USA Today bestselling author Annie Rains invites you to the delightful North Carolina town of Sweetwater Springs in this all-new series . . .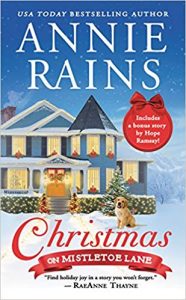 Christmas on Mistletoe Lane by Annie Rains
'Tis the season for a fresh start . . . 
Christmas is coming to the North Carolina mountains, and the air is fresh and crisp and filled with promise. After the devastating loss of her job in the big city, the small town of Sweetwater Springs feels like heaven to Kaitlyn Russo. She's inherited her grandparents' charming (if a little rundown) bed and breakfast, and it's just the new lease on life she needs. Only "heaven" comes with a catch-and a handsome and completelyinfuriating one at that.
After what he hopes will be a quick trip, Mitch Hargrove wants nothing more than to put his hometown in the rearview mirror. But his plans get derailed when he learns he's now half-owner of the Sweetwater B&B. The fact that he's given only two months to make the inn a success is a huge problem, but it's his pretty-and incredibly headstrong-partner who's the real challenge. With the holiday fast approaching and a grand re-opening looming, will Mitch keep running from the ghosts of Christmas past . . . or will he realize the true gift he's been given?

Purchase Links
__________________________________
In the snowy Highlands of Scotland, Suzanne McBride is dreaming of the perfect cozy Christmas. Her three adopted daughters are coming home for the holidays and she can't wait to see them. But tensions are running high…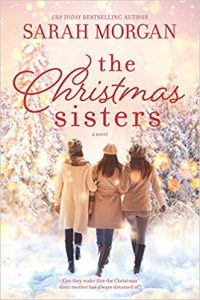 The Christmas Sisters by Sarah Morgan
Workaholic Hannah knows she can't avoid spending the holidays with her family two years in a row. But it's not the weight of their expectations that's panicking her—it's the life-changing secret she's hiding. Stay-at-home mom Beth is having a personal crisis. All she wants for Christmas is time to decide if she's ready to return to work—seeing everyone was supposed to help her stress levels, not increase them! Posy isn't sure she's living her best life, but with her parents depending on her, making a change seems risky. But not as risky as falling for gorgeous new neighbor Luke…
As Suzanne's dreams of the perfect McBride Christmas unravel, she must rely on the magic of the season to bring her daughters together. But will this new togetherness teach the sisters that their close-knit bond is strong enough to withstand anything—including a family Christmas?

Purchase Links
__________________________________
There's no matchmaking an unruly heart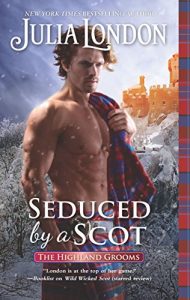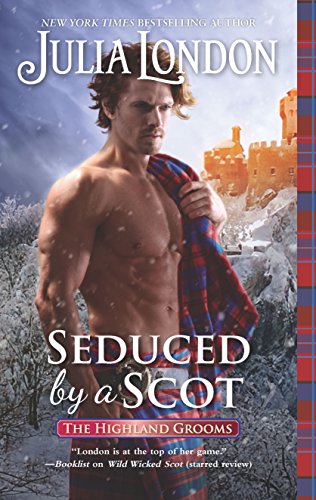 Seduced by a Scot (The Highland Grooms) by Julia London
When a prominent Scottish family faces a major scandal weeks before their daughter's wedding, they turn in desperation to the enigmatic fixer for the aristocracy, Nichol Bain. Remarkably skilled at making high-profile problems go away, Nichol understands the issue immediately. The family's raven-haired ward, Maura Darby, has caught the wandering eye—and rather untoward advances—of the groom.
Nichol assuredly escorts Maura toward his proposed solution: an aging bachelor for her to marry. But rebellious Maura has no interest in marrying a stranger, especially when her handsome traveling companion has captivated her so completely. Thankfully, Nichol loves a challenge, but traveling with the bold and brash Maura has him viewing her as far more than somebody's problem. Which raises a much bigger issue—how can he possibly elude disaster when the heart of the problem is his own?

Purchase Links
__________________________________
At twenty-five, Grace Evans is steadily picking up the pieces of everyone else's life. So, when her younger sister decides to turn into a runaway bride just four weeks before the wedding, Grace, drops everything to chase after her and bring her back home.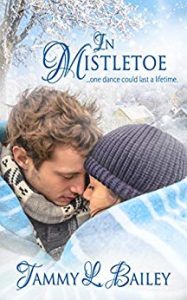 In Mistletoe by Tammy L. Bailey
When the trail leads to Mistletoe, Washington, she finds herself at the mercy of the town's most handsome and emotionally unavailable bachelor. Ex-Army officer, Ayden McCabe, has three creeds in life: never make the first move, never fall in love, and never take anyone to Mistletoe's Christmas Dance. Wanting nothing more than to keep his matchmaking sister from meddling in his personal life, he agrees to help Grace if she agrees to play his girlfriend. Too brunette and meek for his taste, Ayden believes Grace can't tempt him enough to break any of his creeds. He could not be more wrong.

Purchase Links
__________________________________
A formidable matriarch learns the hard way that no family is perfect in this witty, sparkling debut novel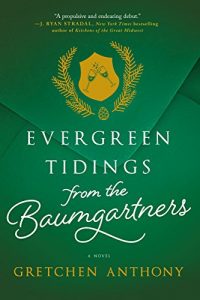 Evergreen Tidings from the Baumgartners by Gretchen Anthony
Dearest loved ones, far and near—evergreen tidings from the Baumgartners!
Violet Baumgartner has opened her annual holiday letter the same way for the past three decades. And this year she's going to throw her husband, Ed, a truly perfect retirement party, one worthy of memorializing in her upcoming letter. But the event becomes a disaster when, in front of two hundred guests, Violet learns her daughter Cerise has been keeping a shocking secret from her, shattering Violet's carefully constructed world.
In an epic battle of wills, Violet goes to increasing lengths to wrest back control of her family, infuriating Cerise and snaring their family and friends in a very un-Midwestern, un-Baumgartner gyre of dramatics. And there will be no explaining away the consequences in this year's Baumgartner holiday letter…
Full of humor, emotion and surprises at every turn, Evergreen Tidings from the Baumgartners brings to life a remarkable cast of quirky, deeply human characters who must learn to adapt to the unconventional, or else risk losing one another. This is the story of a family falling to pieces—and the unexpected way they put it all back together.

Purchase Links
__________________________________
From the New York Times bestselling author of The Café by the Sea—whose novels are "an evocative, sweet treat" (JOJO MOYES)—comes this heartwarming holiday novel set on a charming Scottish island.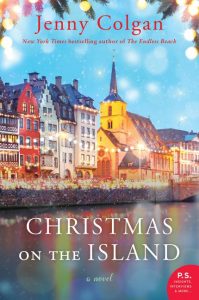 Christmas on the Island by Jenny Colgan
On the remote Scottish island of Mure, the Christmas season is stark, windy, and icy—yet incredibly festive and beautiful…
It's a time for getting cozy in front of whisky barrel wood fires, and enjoying a dram and a treacle pudding with the people you love—unless, of course, you've accidentally gotten pregnant by your ex-boss, and don't know how to tell him. In the season for peace and good cheer, will Flora find the nerve to reveal the truth to her nearest and dearest? Will her erstwhile co-parent Joel think she's the bearer of glad tidings—or is this Christmas going to be as bleak as the Highlands in midwinter?
Meanwhile Saif, a doctor and refugee from war-torn Syria is trying to enjoy his first western Christmas with his sons on this remote island where he's been granted asylum. His wife, however, is still missing, and her absence hangs over what should be a joyful celebration. Can the family possibly find comfort and joy without her?
Travel to the beautiful northern edge of the world and join the welcoming community of Mure for a Highland Christmas you'll never forget!

Purchase Links
__________________________________

Please fill out our super short registration form (click the "Enter Now" button above) by October 31st for a chance to win a set of up to ten copies of one of these great books for your book club! We will randomly choose a winner at the end of the month. This contest is open to clubs in the US only (our apologies to friends in other countries). 
.
Best of luck!
We 
LOVE

 Book Clubs!