Join us for the Instagram tour for
Hardcover: 336 Pages
Publisher: Bethany House Pub (November 6, 2018)
Lady Selene is the heir to the Great House of Ravenwood and to a powerful ability. But it comes with a dark secret. Tasked with assassinating the man who can destroy her family and the only one who can bring peace to the nations she must choose between justice and honor or legacy and power. Is she willing to pay the price for the path she chooses?

Purchase Links
About Morgan L. Busse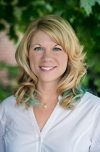 Morgan L. Busse is a writer by day and a mother by night. She's the author of the epic fantasy Follower of the Word series and the award-winning steampunk series, The Soul Chronicles. Her debut novel, Daughter of Light, was a Christy and Carol Award finalist. Mark of the Raven, a new fantasy series, releases Fall of 2018 from Bethany House. During her spare time she enjoys playing games, taking long walks, and dreaming about her next novel.
Connect with Morgan
Instagram Tour Stops
Monday, November 26th: @girlsinbooks
Tuesday, November 27th: @_ebl_inc_
Tuesday, November 27th: @carafoshizzle
Wednesday, November 28th: @createexploreread
Wednesday, November 28th: @dropandgivemenerdy
Thursday, November 29th: @thecityofdarkclockwork
Thursday, November 29th: @sarahs_reads
Friday, November 30th: @ladyofthelibrary
Saturday, December 1st:  @thecaffeinated_bibliophile
Saturday, December 1st: @acozyreader
Sunday, December 2nd: @theliterarybirds
Monday, December 10th: @TLCBookTours TOUR REPLAY