Join us for an Instagram tour for
Mass Market Paperback: 400 Pages
Publisher: Zebra (September 25, 2018)
Hide. That's all Pippa can do to escape the terror chasing her. But now that she's off the grid in a safe house, she finds plenty of interesting things to watch through the window. Like her new neighbor, with his startling green eyes, killer smile, and sexy bad-boy tattoo . . .
Run. Malcolm West is fleeing the hell he unleashed in his last assignment as an undercover cop. A backwoods bungalow sounds like the perfect place to start over. Until he discovers he's been set up . . .
Fight. Someone's gone to a lot of trouble to bring them together. No matter how much he resents that, and his own driving needs, Malcolm will have to dig deep and let loose the banished killer inside himself, or Pippa's fears could come true faster than the flip of a bolt in a lock . . .

Purchase Links
About Rebecca Zanetti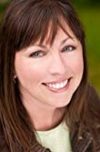 New York Times and USA Today bestselling author Rebecca Zanetti has worked as an art curator, Senate aide, lawyer, college professor, and a hearing examiner – only to culminate it all in stories about Alpha males and the women who claim them. She writes contemporary romances, dark paranormal romances, and romantic suspense novels.
Growing up amid the glorious backdrops and winter wonderlands of the Pacific Northwest has given Rebecca fantastic scenery and adventures to weave into her stories. She resides in the wild north with her husband, children, and extended family who inspire her every day—or at the very least give her plenty of characters to write about.
Connect with Rebecca
Instagram tour schedule:
Monday, October 8th: @utcbookblog
Monday, October 8th: @girlandherbooks
Monday, October 8th: @mandyvoss
Tuesday, October 9th: @jessicamap
Tuesday, October 9th: @_wordswithatwist
Wednesday, October 10th: @novelgrounds
Wednesday, October 10th: @thebookdisciple
Thursday, October 11th: @girlsinbooks
Friday, October 12th: @moonlight_rendezvous
Friday, October 12th: @suey_library
Saturday, October 13th: @novelmombooks
Saturday, October 13th: @strandedinbooks
Sunday, October 14th: @jennblogsbooks