About Between You and Me
• Hardcover: 368 pages
• Publisher: William Morrow (June 26, 2018)
#1 New York Times bestselling author Susan Wiggs delivers a riveting story that challenges our deepest-held beliefs…
Caught between two worlds, Caleb Stoltz is bound by a deathbed promise to raise his orphaned niece and nephew in Middle Grove, where life revolves around family, farm, faith—and long-held suspicions about outsiders. When disaster strikes, Caleb is thrust into an urban environment of high-tech medicine and the relentless rush of modern life.
Dr. Reese Powell is poised to join the medical dynasty of her wealthy, successful parents. Bold, assertive, and quick-thinking, she lives for the addictive rush of saving lives. When a shocking accident brings Caleb Stoltz into her life, Reese is forced to deal with a situation that challenges everything she thinks she knows—and ultimately emboldens her to question her most powerful beliefs.
Then one impulsive act brings about a clash of cultures in a tug-of-war that plays out in a courtroom, challenging the very nature of justice and reverberating through generations, straining the fragile threads of faith and family.
Social Media
Please use the hashtag #betweenyouandme and tag @susan_wiggs_, @williammorrowbooks, and @tlcbooktours.

Purchase Links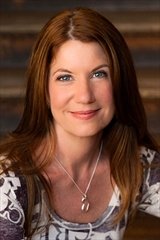 About Susan Wiggs
Susan Wiggs is the author of many beloved bestsellers, including the popular Lakeshore Chronicles series. She has won many awards for her work, including a RITA from Romance Writers of America. Visit her website at www.SusanWiggs.com.
Connect with Susan on Facebook, Twitter, and Instagram.
Instagram Features
Tuesday, June 26th: Instagram: @wherethereadergrows
Wednesday, June 27th: Instagram: @jenabrownwrites
Thursday, June 28th: Instagram: @novelreality
Friday, June 29th: Instagram: @thats_what_she_read
Saturday, June 30th: Instagram: @thesaggingbookshelf
Sunday, July 1st: Instagram: @girlsinbooks
Monday, July 2nd: Instagram: @rendezvous_with_reading
Review Stops
Tuesday, June 26th: Literary Quicksand
Tuesday, June 26th: Thoughts On This 'n That
Wednesday, June 27th: As I turn the pages
Thursday, June 28th: Comfy Reading
Friday, June 29th: Into the Hall of Books
Monday, July 2nd: A Chick Who Reads
Thursday, July 5th: From the TBR Pile
Monday, July 9th: Girl Who Reads
Tuesday, July 10th: Instagram: @writersdream
Wednesday, July 11th: Reading Reality
Thursday, July 12th: Tina Says…
Friday, July 13th: Novel Gossip