About Love Unleashed
• Hardcover: 160 pages
• Publisher: National Geographic (March 6, 2018)
A book for dog lovers everywhere. Celebrating the amazing relationships shared with our four-legged friends, each story recounts the love of dogs and the powerful ways dogs impact our lives.
In this heartwarming collection of stories, readers meet 38 incredible dogs who have gone above and beyond the job description of best friend. Each uplifting story provides an inspiring look at the animals who change our lives. Meet rescue dogs who learn to serve others, working dogs who go beyond the call of duty, and underdogs who surmount extraordinary challenges on the road to finding their forever home. This treasury of man's best friend features photographs and personal anecdotes from those who have been touched by the selfless love of a beloved pet.

Purchase Links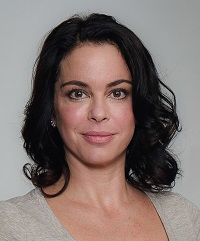 About Rebecca Ascher-Walsh
Rebecca Ascher-Walsh is a writer who specializes in celebrity and lifestyle coverage, but who also loves dogs and telling stories about amazing animals. She contributes to many newspapers and national magazines including Entertainment Weekly, Adweek, and the Los Angeles Times. She is a volunteer at a high-kill shelter in Manhattan and a founding director of the Deja Foundation, devoted to funding the medical care and training costs of dogs rescued from high-kill shelters.
Tour Stops
Tuesday, March 6th: Based on a True Story
Wednesday, March 7th: G. Jacks Writes
Friday, March 9th: Satisfaction for Insatiable Readers
Tuesday, March 13th: Ms. Nose in a Book
Wednesday, March 14th: Literary Quicksand
Thursday, March 15th: Openly Bookish
Monday, March 19th: The Geeky Bibliophile
Wednesday, March 21st: Bibliotica
Thursday, March 22nd: A Bookworm's World
Monday, March 26nd: I'd Rather Be At The Beach
Tuesday, March 27th: What Is That Book About
Tuesday, March 27th: Dreams, Etc.