About The Other Mother
• Paperback: 352 pages
• Publisher: William Morrow Paperbacks (March 27, 2018)
"An atmospheric and harrowing tale, richly literary in complexity but ripe with all the crazed undertones, confusions, and forebodings inherent in the gothic genre. Recommend this riveting, du Maurier–like novel to fans of Jennifer McMahon." — Booklist (starred review)
From the author of the internationally bestselling The Lake of Dead Languages comes a gripping novel about madness, motherhood, love, and trust.
When Daphne Marist and her infant daughter, Chloe, pull up the gravel drive to the home of Daphne's new employer, it feels like they've entered a whole new world. Tucked in the Catskills, the stone mansion looks like something out of a fairy tale, its lush landscaping hiding the view of the mental asylum just beyond its border. Daphne secured the live-in position using an assumed name and fake credentials, telling no one that she's on the run from a controlling husband who has threatened to take her daughter away.
Daphne's new life is a far cry from the one she had in Westchester where, just months before, she and her husband welcomed little Chloe. From the start, Daphne tries to be a good mother, but she's plagued by dark moods and intrusive thoughts that convince her she's capable of harming her own daughter. When Daphne is diagnosed with Post Partum Mood Disorder, her downward spiral feels unstoppable—until she meets Laurel Hobbes.
Laurel, who also has a daughter named Chloe, is everything Daphne isn't: charismatic, sophisticated, fearless. They immediately form an intense friendship, revealing secrets to one another they thought they'd never share. Soon, they start to look alike, dress alike, and talk alike, their lives mirroring one another in strange and disturbing ways. But Daphne realizes only too late that being friends with Laurel will come at a very shocking price—one that will ultimately lead her to that towering mansion in the Catskills where terrifying, long-hidden truths will finally be revealed….

Purchase Links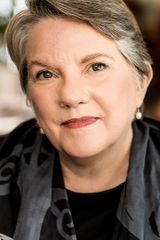 About Carol Goodman
Carol Goodman is the critically acclaimed author of fourteen novels, including The Lake of Dead Languages and The Seduction of Water, which won the 2003 Hammett Prize. Her books have been translated into sixteen languages. She lives in the Hudson Valley with her family, and teaches writing and literature at the New School and SUNY New Paltz.
Find out more about Carol on her website, and connect with her on Facebook.
Tour Stops
Tuesday, March 27th: Into the Hall of Books
Wednesday, March 28th: Write – Read – Life
Thursday, March 29th: The Book Diva's Reads
Friday, March 30th: bookchickdi
Monday, April 2nd: Jessicamap Reviews
Tuesday, April 3rd: 5 Minutes For Books
Thursday, April 5th: Doing Dewey
Monday, April 9th: Caryn, The Book Whisperer
Tuesday, April 10th: Tina Says…
Tuesday, April 10th: Novel Gossip
Thursday, April 12th: A Bookish Way of Life
Wednesday, April 25th: A Splendidly Messy Life