About Savage Bonds
• Paperback: 242 pages
• Publisher: Diversion Books (December 12, 2017)
In the second searing thriller in the trilogy that has "everything you could possibly want and more" (San Francisco Book Review on The Raven Room), aspiring journalist Meredith Dalton is caught between murder, love, and the big city's most adventurous sex club. 
Journalism student Meredith Dalton is driven to launch her career with an exposé on The Raven Room?an illicit and exclusive sex club hidden in the shadows of Chicago's Chinatown.
But Meredith's also driven by desire for her lover, Julian Reeve, a card-carrying member of the club who has expanded her sexual horizons. When Meredith uncovers evidence that the recent murders of two women are connected to The Raven Room?and possibly to Julian?only tracking down the true killer can prevent her from an impossible choice between her two passions.
Unsure who to trust, Meredith zeros in on the killer and a web of organized crime. But what are the consequences of diving deeper and deeper into a dangerous world unwilling to relinquish its secrets?
"The Raven Room is really about the evolution of relationships, boundaries, and choices. . . . [A] satisfying story of emotional turbulence." ?Midwest Book Review on The Raven Room

Purchase Link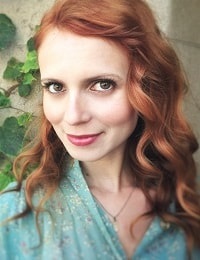 About Ana Madeiros
Ana Medeiros currently lives in Toronto, Canada, with her husband and two cats. Savage Bonds, book two of The Raven Room trilogy, is published by Diversion Books.
Visit Ana at her website and connect with her on Facebook.
Tour Stops
Tuesday, March 13th: Thoughts From a Highly Caffeinated Mind
Tuesday, March 20th: Jessicamap Reviews
Wednesday, March 21st: A Chick Who Reads
Friday, March 23rd: Romancing the Book
Monday, March 26th: Stranded in Chaos
Wednesday, April 4th: Instagram: @novelgrounds
Friday, April 6th: Instagram: @suey_library
Monday, April 9th: Instagram: @meagsbooknook
Tuesday, April 10th: The Ludic Reader
Wednesday, April 25th: Instagram: @_literary_dreamer_
Thursday, April 26th: Instagram: @booknerdingout