About Unforgivable Love
• Paperback: 528 pages
• Publisher: William Morrow Paperbacks (September 26, 2017)
A People Magazine October pick!
"A dazzlingly dark and engaging tale full of heartbreak, treachery, and surprise." – Kirkus
In this vivid reimagining of the French classic Les Liaisons Dangereuses, it's the summer when Jackie Robinson breaks Major League Baseball's color barrier and a sweltering stretch has Harlem's elite fleeing the city for Westchester County's breezier climes, two predators stalk amidst the manicured gardens and fine old homes.
Heiress Mae Malveaux rules society with an angel's smile and a heart of stone. She made up her mind long ago that nobody would decide her fate. To have the pleasure she craves, control is paramount, especially control of the men Mae attracts like moths to a flame.
Valiant Jackson always gets what he wants—and he's wanted Mae for years. The door finally opens for him when Mae strikes a bargain: seduce her virginal young cousin, Cecily, who is engaged to Frank Washington. Frank values her innocence above all else. If successful, Val's reward will be a night with Mae.
But Val secretly seeks another prize. Elizabeth Townsend is fiercely loyal to her church and her civil rights attorney husband. Certain there is something redeemable in Mr. Jackson. Little does she know that her worst mistake will be Val's greatest triumph.

Purchase Links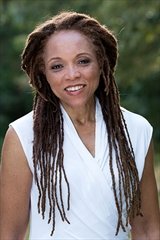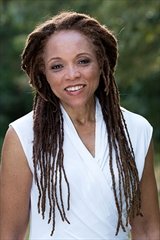 About Sophfronia Scott
Sophfronia Scott hails from Lorain, Ohio. She was a writer and editor at Time and People magazines before publishing her first novel, All I Need to Get By. She holds an MFA from Vermont College of Fine Arts and a bachelor's degree in English from Harvard. Her short stories and essays have appeared in numerous literary journals. She lives in Connecticut with her husband and son.
Find out more about Sophfronia at her website, and connect with her on Facebook, Twitter, and Instagram.
Tour Stops
Wednesday, September 27th: bookchickdi
Thursday, September 28th: G. Jacks Writes
Friday, September 29th: Sara the Introvert
Tuesday, October 3rd: History from a Woman's Perspective
Monday, October 9th: Tina Says…
Tuesday, October 10th: Openly Bookish
Wednesday, October 11th: Jathan & Heather
Friday, October 13th: A Chick Who Reads
Friday, October 13th: Books and Bindings
Monday, October 23rd: Lit.Wit.Wine.Dine.